Throwback Thursday: Björk's Debut
A Review Of The Album That Started It All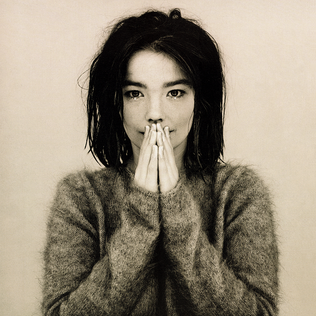 Björk: An icelandic woman with multiple musical and film awards and albums all adorned with critical acclaim. The Rolling Stone called her one of the greatest singers ever, and Stereogum, a site dedicated to music, lauds her as an influence of art pop. Björk is a woman also known for a powerful, raspy voice thick with emotion, and her iconic accent. 
Through her many relationships in the industry, she was able to collaborate with producer  Nellee Hooper and create the album that opened up her journey to becoming one of the most iconic female artists from the 90s and 2000s, and of all time: Debut.
For an album that is over twenty-years-old, it sounds more raw than half of the music that comes out today. In "Venus as a Boy," her wild vocals almost blend into the extravagance of the orchestra, as if something out of a movie soundtrack. The way she can belt a note out is almost pagan–supernatural–and yet so natural and thick with power. 
Before starting her own career, she was part of The Sugarcubes, a band known for its punk sound, and the fact it had Björk in it. Prior to this, she released a self-titled album when she was only eleven.
Developing Debut was a struggle. Being a part of a band meant having to repress certain ideas for the sake of having one ubiquitous image, and so when given the opportunity to have a solo album, she had to figure out how to compress "hundreds" of ideas into one eleven-song album. She admitted in a blog post that the execution was "a bit clumsy." She said that there are ideas she had that didn't come to fruition until other albums, leaving Debut as a compromised middle-ground; it was a place of experimentation, but also a place of commercialization. 
She produced various types of songs to appeal to various types of audiences; one song is slow and passionate, with her voice booming over the sweet sound of harps, and another incorporates a more funky twist and fast-paced production. 
One high school Bjork fan from Illinois explained, "I wouldn't say it's easy to describe [Bjork], or to put [her] into a genre because she puts so many different components into her music and strays from the norm of most genres. There's a Bollywood orchestra in some of her songs, harps in some songs, and then in another, a bunch of bass." 
Along with her mix of genres are one of her most iconic trademarks: her music videos. Björk typically reaches out to directors all across the industry to try and portray her imagination, often with freakishly outlandish results. In "Human Behavior," the music video that kicked her career into action, she portrays humans as "animals" and animals as "humans" as a way to critique  humanity's animalistic tendencies despite their civilization and sophistication. 
Björk's music represents a sense of feminine power that has not been found in music for a long time; the way she speaks is analogous to a slam poet singing of personal struggles and experiences of sensuality. What's even more impressive, she has entire sequences in the song "Venus as a Boy," where she just sings gibberish. They're so eerily close to real words, which, combined with her accent, touches all the same emotions as real words while leaving you thirsting for interpretation. There's a narrative in the highs-and-lows of her voice, the way it cracks, and the way she speaks to the audience. 
The musings she has in her songs are like that of a schoolgirl writing in her diary, like the experience of meeting a person who understands the simpler and flawed beauties in life.
Another notable song is "Come to Me," which shares the same feminine energy as "Venus as a Boy." The song starts off with a heavy bass and simple keyboard chords. And then, all of a sudden–a large orchestra begins to blend into the electronic trappings, and makes a fascinating juxtaposition of musical styles.This song may be one of Björk's best vocal moments on the album. The way her voice shakes in the verses, almost in a timid way, gives her a sense of vulnerability. 
The lyrics about adoring someone and wanting to destroy all horrible things in her way adds that childlike flair to her songwriting. It's the equivalent of a small child wanting to protect his mom from imaginary beasts in the dark; it's such a hefty, unrealistic task, but it's strengthened by the sheer determination and sense of love that an individual has for another person. 
As Asia Fisher, Long Reach Sophomore, describes it, "'Come to Me' is one of my favorites by Björk because of how she really shows off her vocals. It sounds so calm and serene. I also enjoy the violin score for it. The lyrics made 'Come to Me' one of my [favorite songs on the album], as it reminds me of the people dear to me in life."
Fisher went on to describe Björk's music as something that makes her feel like she's in another world. She explained that it made her feel like she was in space, ascending through the astral plane.
The only real criticism is how strange Björk's voice is. Her accent is very strong, sometimes her voice is shaky, and to many, she lacks that traditional sense of vocal wonder. Her voice is raw, rough and heavy; it takes a while to digest, but once you do, her art is amazing. 
There's no denying her impact on the musical world, either. Lady Gaga can be seen wearing eccentric dresses with vibrant colors and unusual concepts, which is something Björk had done beforehand as a sort of trademark, most notably with her swan dress.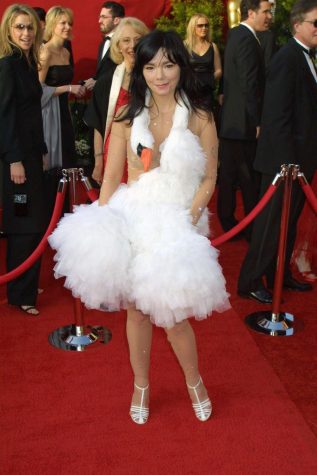 "Lady Gaga definitely has a funky style like Björk. They both wear wild, elaborate, "weird" dresses. Ashnikko wears "out of the norm" clothing as well. Katy Perry dressed similarly. I have seen a lot of artists wear pretty crazy stuff at Coachella too," Fisher articulated.
Björk was a pioneer of art pop, bringing together arthouse and the mainstream and leaving evidence that such a genre can be commercially viable, even if it's thought to be weird. Her label had even feared that the Debut album would be a commercial flop due to how bizarre it was, but they were proven wrong. Debut sold over five-million copies in global sales, and Björk still stands as the most successful music artist of all-time coming from Iceland.
Could artists like FKA Twigs, Lorde, and Lady Gaga thrive as much as they do without Björk? It's hard to say for sure, but there is no doubt that Björk has had an extravagant impact on the musical world. She's a pure hidden gem, and although she isn't talked about as much today, partly due to the acquired taste one needs to really appreciate her art, she's still a queen.