The Album That Changed A Country Forever
First Love Anniversary Review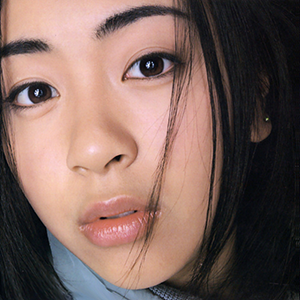 Hikaru Utada was sixteen years old when they broke a national record. Their debut album, First Love, released on March 10th, 1999, had officially become the best-selling album of all time. Before the album's colossal success, Utada had already built a name for themselves in their English-language music. With their mother having been a fairly liked Japanese pop idol in her heyday, and their father having a great deal of knowledge about the production side of music, it was almost guaranteed Utada would blossom into a musical prodigy. At the age of thirteen, Utada signed to their first record company and at fifteen released their first English album in 1998 (although to middling success). It was at this point in time that Utada, with the encouragement of executives at their record label, focused on making music for Japanese audiences only, resulting in the release of First Love.
The album would be an effort that would change the sound of Japanese pop music forever with millions of copies sold worldwide. Utada introduced a new kind of music unheard of by Japanese citizens at that time, taking influence from Western R&B artists with their bass-heavy production and vividly poetic lyrics, and blended their style with the funkier trappings of dance-pop; Utada's fluttering yet husky voice served as the intermediary between these two music genres. Following the album's rapid success, artists such as Namie Amuro, BoA, and Kana Nishino would follow in Utada's footsteps, all of whom have faced similar levels of success in their respective careers. 
The First Love album itself is a mosaic of various genres pooling together to form one big gradient of sound and style. The track "Automatic" has the inner-workings of a lonely piano ballad in the way it laments a lost love and features a particularly somber vocal performance from Utada, yet interspersed with its heavier subject matter are roaring electric guitars, a pulsating bassline, and cooing synths indicative of dance-pop.
"Movin' On Without You" is a single from First Love that plays into the spunkier parts of the album's personality, featuring an array of various musical samples, high-energy keyboard synths and disco beats. Contrasting the melancholy of "Automatic," this single is way more upbeat in its lyricism and production. The song is about leaving toxicity behind and finding learning to love oneself. In a piercingly fierce voice, Utada belts that they are "moving on" without the subject of the song, a supposed negligent ex-lover who isn't giving Utada the love that they're looking for. The sheen of the early '90s is especially felt on this one with its heavy emphasis on dance-pop over the soaring popularity of R&B taking over music all over the world, yet this reaffirms the diversity of the album and Utada's musical talents. The ways in which Utada can match the tone of a song— from depressed to ecstatic, from quiet to roaring— is a talent that fits this particular album quite well.
If the album had one weak point, it'd be in its title track. Unlike the diverse repertoire of soundscapes that Utada has offered throughout the album, "First Love" feels like a step-down from the album's usual experimental approach. The production is more of a pastiche of Western R&B than any other track, taking obvious inspiration from artists such as Mariah Carey In fact, the slow beat of the drum, soft violins and cathartic vocal performances are heavily reminiscent of Carey's "Forever" on her Daydream album. While "First Love" is a lovely little tune, it could never replace Carey's breathtaking voice and compelling lyricism, signatures of her style that have existed years before First Love dropped. It begs a question: why listen to a significantly weaker replica of a better song? For as much as Utada has accomplished, it's sad that the title track couldn't have offered something more substantive. 
Despite a few hiccups, the last track is no doubt the best, if not one of the best Japanese pop songs of all time. Boasting a sudden shift in genre and sound, "Give Me A Reason" begins with a few guitar chords and a weeping harmonica before bursting into an interplay of dreamy synths and hammering bass. The beautiful thing about this track is that it continues to sample its elegiac, stripped-bare beginning into the electrifying prowess and breakneck speed of the subsequent choruses and verses. There is a genius in how Utada can compel the listener to want to cry and dance at the exact same time. The versatility in sound and scope on First Love plays to its strengths as it never feels tired and generic, even over the album's almost hour-long runtime.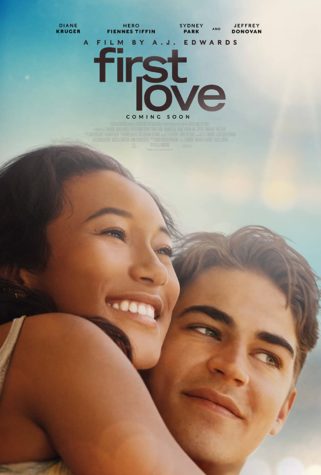 Twenty-four years after its release, the album still feels fresh. Utada's powerful vocals, articulate lyrics, bombastic production and charismatic social presence established the album as one of the best Japanese pop albums ever created. Its cultural impact can still be felt two decades later, as an entire Netflix television series— First Love (2022)— was based off of the album's namesake. Recently, remastered versions of its title track hit Netflix and have dominated Utada's most-streamed tracks. To this day, Utada continues to release music on a regular basis, with their last album, Bad Mode, receiving a warm reception from critics and fans alike. All it took was the dream of one sixteen-year-old in 1999. 
Citations
Kuge, Yasuhide. First Love's Album Cover. 1998, upload.wikimedia.org/wikipedia/en/8/82/Hikaru_Utada_-_First_Love.png.
Utada Hikaru – Generasia. www.generasia.com/wiki/Utada_Hikaru.