A Kickoff to Cuffing Season
Daniel Caesar, a relatively new R&B singer, recently released his debut album Freudian that touches on the struggles and intricacies of romantic relationships.
"[R&B is] something that creates emotions and comes from the soul," noted French teacher Mrs. Hunter. Caesar amplifies this genre with his own personal touch.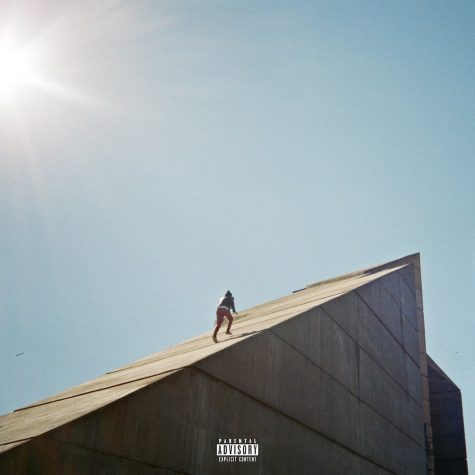 As a Toronto native, Caesar is someone who comes from a gospel background, and this is evident in his style of his music and the emotion that is a associated with it. For true gospel fans, select songs in Freudian would be reminiscent of creations by Kirk Franklin and Kyle David Matthews.
"I think he started his career off right with this album. It shows his talent and a very interesting style," stated Junior Ayana Monroe.
This 10 track project, light on features with names such as Syd, Charlotte Day Wilson, and Kali Uchis, puts 22 year old Caesar at the height of his momentum.
"Caesar brings unique sounds and techniques while still keeping the soulfulness involved with R&B," added Monroe.
Caesar separates himself from atmospheric R&B with songs in the album such as "Get You" and "Best Part" featuring Kali Uchis and H.E.R. respectively. Songs that stand out such as "Freudian" or "Take me Away" are much more upbeat products in comparison to the rest of the album. In contrast, tracks such as "Hold me Down" and "Blessed" allow Caesar to show he is grateful for the ones he has loved and highlight all of the qualities that collectively made him a better person today.
In "Get You," the most popular song of the album, Caesar self-reflects on who he is as a person and his relationships in the past. In "Get You" Caesar is in love with a girl who he adores, but does not feel he truly deserves because of his constant shortcomings. The chorus "who would've thought I'd get you," sung with Caesar's calming voice, communicates his genuine appreciation and gratitude for this woman.
In "Blessed," another popular song of the album, Caesar finds himself in a very deep relationship in which he is immersed in the thought of his significant other. In this song specifically, Caesar relies on a more poetic approach; with the prominent sound of the song being his voice, Caesar created an effect that allowed him to preach and create an inspirational gospel tone to his song.
"Blessed has a…feel reminiscent of church music," stated Monroe. Caesar's ability to combine gospel sounds with R&B lyrics is something that is uncommon in the music industry today. Undoubtedly, Caesar is a once in a lifetime artist who is able to use his own life experiences as a tool to elevate his craft and relate to his listeners. Fans should be looking forward to the rest of his career as singer and songwriter.