On A Roll
Varsity Field Hockey's Win Against Hammond High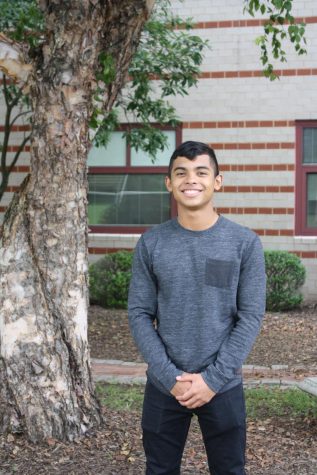 The Long Reach Varsity Field Hockey team knocked it out the park after taking home a win over Hammond High school on October 16th. The team kept the ball rolling as it took on the golden bears, who failed to keep the balls from going into the goal. The final score was 8-1.
LR's Varsity Field Hockey coach Ambers Myers commented on the morale of the team after scoring their first goal during this game: "Last year when we played against Hammond, it was not that easy to score on them. It was a more challenging game. To score against them within the first few minutes was really good."
The lightning were recently on a three win streak this season, and as of this win they have racked up four wins in the last ten games. They won those by scoring seven+ goals each time which can be attributed to the great teamwork between the captains and their teammates.
The top players in the team have more than ten goals accumulated over this season. This and the fact that many of them also help out with assists and overall a win for the team has allowed the team to score with efficiency these last four games.
"Last year we had two shot-out games where we lost 10-0 and 9-0 [against] Hammond and Reservoir [respectively]; this year it was only 5-0 and Howard was 6-1 and those are pretty good teams. Regardless of the win, we are decreasing the amount of goals being scored [on us]," expressed Coach Myers on the team's improvement since last year.
Senior Ciera Hudson shared her perspective regarding the team's chemistry since the start of the season: "I think that throughout the season we got better and we had more experience working as a team because every year we have different people…it kind of takes a while to really figure out how we work best together, and what forms [to take] and everyone [with] their different positions."
Among those who scored for the team at the Hammond game include Senior Valerie Haney who led the box score with four goals, Senior Jasmine Jones with two goals and one assist, and Senior Britany Weaver with one goal.
The team has been working together for some time now and Hudson added, "By the end of the season we had gotten used to [working] together to be our best and we knew what would make us work better and what wouldn't."
This was LR's last game before playoffs start, and as playoffs are getting closer, Coach Myers and her team are preparing to take on the competition head on.