The Journey to Number One
An Interview with Christian Brower
April 11, 2023
"Mentally, at a race, something just clicks when the gun goes off, and you just lock in. Tune everything out, stick to the plan, have fun, and run a good race." This is the thought that senior Christian Brower experiences at the start of every race he has run, regardless of the race type. Brower is our school's top Cross Country and Indoor Track and Field runner, and he is among some of the best runners in the state. Being our school's top runner is a fantastic feat, but his journey to the top makes this achievement so remarkable.
Surprisingly, Brower started his running career when he entered high school. Initially, he was a basketball player, and he participated in Cross Country during the freshman fall season; instead of playing basketball during the winter season though, he decided to join the indoor track team. He ended up enjoying running track a lot more than he initially thought. Unfortunately, the Indoor/Outdoor Track season was cut short due to COVID-19; however, quarantine allowed Brower to decide whether he would do track for fun, or take it seriously. In his mind, there was no harm in putting forth more effort in being a runner, and this decision kickstarted his running career.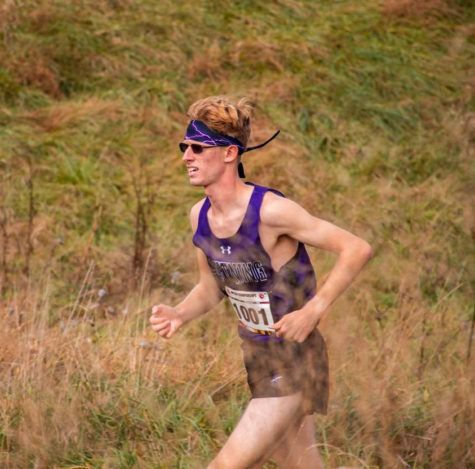 In the following eleven months, Christian Brower would train in preparation for his sophomore year fall and winter running season, but sadly, he experienced shin splints at the start of the season. However, this injury was not enough to make him quit; in fact, this only motivated him to train harder for a comeback during his junior year. 
The summer leading up to his junior year was a crucial turning point in his athletic career. Brower was able to spend the summer before junior year training with many other runners throughout the county. "One of the greatest things about Cross Country [and Track and Field] is being able to surround yourself around people who have the same goals as you," he noted. Being around like-minded individuals only encouraged him to strive for even greater.
The motivation he gained from the summer pushed him to become more focused during his after-school practices for both sports, as consistency and routine are key to becoming a successful runner. Brower described his usual Cross Country/Track and Field practices as such, "we warm up together and do dynamic stretches, and then we are split into groups depending on our level. Our coach directs us, and once we are finished, we end practice together." 
However, the main difference between Cross Country and Track Field is the different emphasis on speed on endurance for the respective sport, so there are some tweaks in his routine depending on the sport. Regardless, he emphasizes the importance of practicing in a group setting because it only fuels motivation. "Train with other people, people that are better than you, and help those that aren't there [yet]."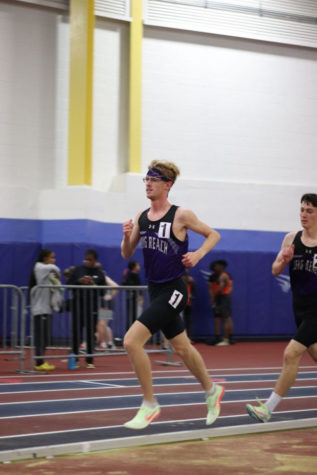 Christian Brower didn't hold back during his junior year, as he placed 11th at states during his Cross Country season, followed by placing 3rd in the 1600 meters race in Indoor Track and Field. He recalls how, at each of those championship events, (counties, regionals, states, etc.) the atmosphere and level of these events made him nervous, because he was competing against other talented runners, and he too wanted to be among this group. "That's one of the reasons I am where I am because I have these high standards for myself. You have to learn how to embrace the atmosphere, embrace the pressure." Despite the nerves or the level of the race, his desire is to always perform his best and win. 
Brower's mindset when running is what truly matters, as he says, "running isn't all physical, it's a mental sport too. A lot of these champions win because of their mentality. My mentality now is that I am going to go out there and win." With this mentality, Christian Brower went on to break multiple school records during his senior year.
His records and achievements for Cross Country include: setting the second fastest three-mile time in school history (15:31.1), the second fastest 5k time in school history (15:55), winning the Chesapeake Invitational and Frank Keyser Invitational, placing 3rd at the Howard County Championships, 3rd at the 3A East Regional Championships, and 4th at the 3A State Championships. For Indoor Track and Field, his records are the following: school record holder for the 800-meter run (2:01.83), the 1600 meter run (4:21.16), the 3200-meter run (9:59.01), and his 4×8 team (including Evan Quinn, Isaiah Thomas, and Javan Mendoza) broke the school record (8:44.09).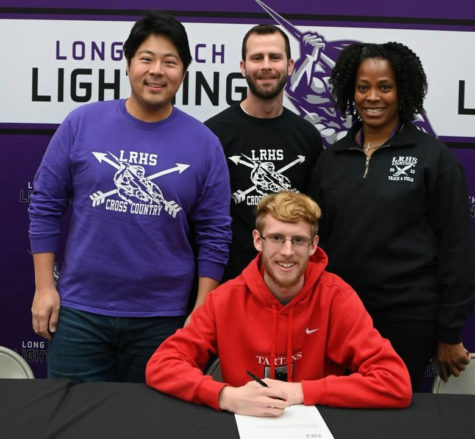 The main thing that Christian Brower emphasizes in his time in running is "when it pays off, all of those miles you'll realize that it was worth it," and those miles were definitely worthwhile, as Brower just committed D3 to Carnegie Mellon University for Cross Country and Track and Field. People questioned his choice to commit to a D3 university, but he stands firm in his decision, as he "had to look beyond the title of D3 to see that it's an amazing school! I am blessed and humble." CMU is a great school for runners, regardless of its Division League. Also, Brower's academic aspirations are to major in civil engineering, and this university is a top-ranked school for said major. He will continue to thrive academically and athletically at CMU.
Running not only taught him how to perform better physically, but mentally as well. Christian Brower had to learn how to embody the role of a leader and a friend for both sports, as he was one of the captains for Cross Country (along with Javan Mendoza and Christopher Lopez) and Track and Field (alongside James Orders and Charles Beverly). He "leads by example… going in and doing what you're supposed to do and doing what's right, and letting the new runners see what you do and take after that."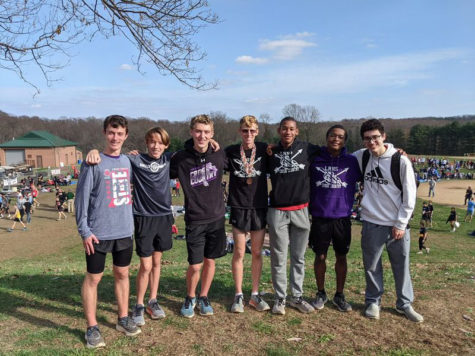 These sports have also instilled deep values and lessons within him that he will carry with him throughout his life. "One of the biggest things I have learned is putting in the work and believing in yourself. If you put your mind to it, you can seriously make your dreams come true." He attributes all of his success to his teammates and Coaches Kevin Lawrence, Mark Lam, Roslin Sheppard, Errick Henlen, Mark Renehan, and Ariel Peterson. As his senior Outdoor Track and Field season begins, wish Christian Brower luck as he continues to represent Long Reach High School as our number one runner.