Navigate to Naviance
Whether you are approaching your senior year or you are a rising freshman, it is still important to prepare for the chapter after high school. Not knowing exactly what path is right for you is normal because you're still figuring out what you want to do, regardless of age. Whether you are looking into going to college or pursuing a career after school, a great resource to check out is Naviance. Naviance has a series of surveys and questionnaires to help you find out what possible career you may be interested in, as well as the colleges that have majors which align with that career.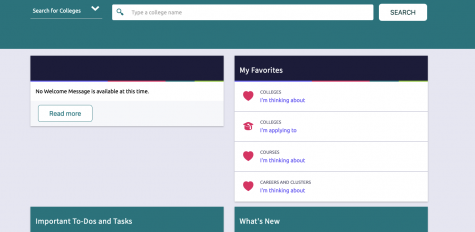 Throughout high school, the focus on preparing for college through AP classes, dual enrollment, or involvement in a sport/extracurricular, which may assist with scholarships, can be overwhelming, especially for those who have no idea what college to go to– or if they even want to go at all. You may want to go straight into the workforce, travel, or join the military; whatever you do is YOUR decision at the end of the day. High school serves as the foundation to figure out what you may be interested in, and resources like Naviance make it easier to take those steps towards your future.
Everyone is different and there is no traditional future after high school. Here's the path some famous Long Reach alumni took: Ian Jones-Quartey, a highly-appraised animator and voice actor; Brent Faiyaz, a well-known R&B singer; Daryl Webb, a former professional basketball player. That is only to name a few and some of the notable alumni didn't even go to college to achieve the goals they wanted to. No one has an exact idea of what his or her future is going to look like, but you can prepare for it using resources in high school available to you, joining extracurriculars that may target your interests, and taking rigorous classes to prepare you for an extended academic career.