A Positive Social Media Environment
The picture-sharing app VSCO provides variety in media editing material, but has a simplistic, modern theme which caters to a new generation of social media.
VSCO is commonly used to edit media and allows you to share those creations with a vast online community. 
Traditional social media can often be associated with body image issues, cyberbullying, and an environment in which mean people can thrive.
In a study conducted by the Florida House Experience, a health institution, they found that "a stunning 50% of women and 37% of men compare their bodies unfavorably." (online.king.edu).
 VSCO's mission is to stray away from the negative aspect of social media and, "to help everybody fall in love with their own creativity."
The average user spends about 53 minutes day on VSCO, and during that time what they see on their feed is based on their own likes and is also based upon who they follow.
Ariana Beasley, a freshman, says, "I prefer to follow mostly quote and aesthetic picture accounts." Other accounts can contain montages, wallpapers, and more.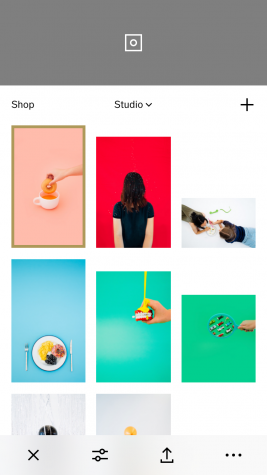 "This app is unique because you can publish your edited photos or videos as well as follow people. If someone was viewing your profile they can only see your photos, not the amount of favorites," Beasley says.
There is neither a feature for comments, nor a number count for followers, republishes, or favorites. This allows the app to have a more simple set- up and not cause information-overload.
Although this app is typically free, a paid version known as VSCO X gives you full access to all features and filters. There are 50+ preset filters, but only 11 are available for those who aren't VSCO X members.
"Personally, I have VSCO X because I go on the app so much, I would want everything to be available to me," Madison Barrett, a junior at Long Reach, says. 
However, VSCO X is not a requirement to have because there's still access to other free editing features such as adjusting lighting, contrast, saturation, grain, color tint, sharpness, clarity, and eleven free presets. 
A lot comes with this app without paying for it, and this is why it's ranked 4th for the best photography app in comparison to Instagram, which is ranked 11th. Although VSCO is deemed to be a more positive environment than its competitors', there still have been harsh trends associated with this app. 
In the summer of 2019 a figure emerged from a harsh trend called "the VSCO girl," which came to light on another social media app, "Tik-Tok." 
"The VSCO girl is the girl obsessed with hydroflasks, scrunchies, chapstick, and oversized -shirts," Barrett comments.
The trend seemed to target anyone who had the app in late summer and became really popular to the point where at Long Reach High School, for character day during homecoming week, many students imitated the style of "the VSCO girl." 
Alexis Garcia, a freshman, says, "I dressed up as one because it was really funny, and almost everyone knew who I was."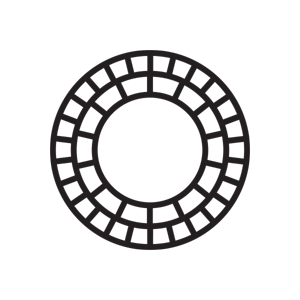 Some users who didn't act like the stereotypical "VSCO girl" were offended. People who weren't users, but owned something the VSCO girls had, like scrunchies, were given this title as well.
"I remember I was in class with a scrunchie on my wrist, and my friend was like 'ohh she's a VSCO girl.'" Beasley continues, "I was like 'no, I actually use my scrunchie to tie up my hair, not as some type of jewelry.'"
Although the VSCO experience aims to be more positive than traditional social media, this goes to show that some users will always find a way to create an unwelcoming, negative space.
Now that the VSCO girl trend has died down, VSCO is becoming more and more popular among teenagers and some are even contemplating deleting their Instagram accounts over it.
"Since I use VSCO so much, I found myself wondering why I even still have Instagram, especially because I don't post anything," Barrett says. 
Whether you like your pictures with a filter or no filter, VSCO is definitely an app to check out and possibly add to your social media go-to's.
---
Fun VSCO Facts
1. VSCO stands for Visual Supply Company
2.The app was created in 2011 in California
3.As of February 5th, 2020 VSCO surpassed 30 million users and 2 million are paid users
4.75% of users are considered Gen Z
5.VSCO is ranked 4th for the best photography app and Instagram is ranked 11th