A Fresh Start
An Overview of the Boy's Soccer 2018 Season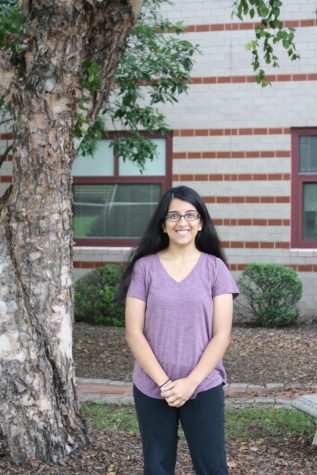 More stories from Maryam Chaudhry
With Long Reach football taking all the thunder in fall sports, soccer is often thrown under the rug. The Long Reach Varsity Boys Soccer Team has both character and determination. The boy's soccer team is captained by Seniors Nicholas Denbow, Kevin Pĩna, Rivaldo Artiga and Sophomore Hayden Tootle.
Although the vast majority of the games ended in losses due to their 1-12 record, the varsity team put up a fight against higher-ranked and more experienced teams such as 2017 regional champions Centennial.
"My best game was when [we] played Centennial," said Senior Captain and goalie Kevin Piña. "Honestly, we lost the game 2-1, but it was a great game because I had tons of saves to keep us in the game."
"After the first half, we were down 2-0, but Declan [Donnelly] scored a banger and I remember celebrating. I was so happy," continued Piña. Donnelly's goal served as a wake-up call for the team, which fought back against the Eagles. "They were close to scoring the third goal from a shot from outside the box, and I stopped it, and we got a chance to score but couldn't. We played amazing against a school that went on to regional finals."
Most of the difficulty this season was due to the absence or injury of key players like Seniors Niko French and Gerardo Lopez and an influx of new varsity members.
Some of the younger players stepped up to fill in the void. For example, Junior Raul Castro now plays right back where graduate Carlos Collier used to. Castro is described by teammates as dependable.
Similarly, Sophomore Captain Hayden Tootle replaced graduate Justin Hotchkiss as a center back. Piña commented, "Hayden is a strong and determined defender. He never gave up and did everything he could to help the team."
Tootle is one of the stars on the team who can help the Lightning achieve more victories. But before these victories, the team needs to "improve communication on and off the field, as well as motivation in practices and games," stated Junior Jacob Ethridge.
Fellow Junior and midfielder Dhruvit Patel added that next year, he wants the team to train harder and focus on their finishing.  
While this soccer season was filled with ups and downs for the team, they all agreed that the challenges and victories strengthened their bonds. Ethridge commented, "All in all, my season was great. I feel like I improved my play and teamwork with everyone else on the team and gained valuable life lessons and experiences while creating new bonds with my teammates and friends."
Long Reach has a reason to be hopeful for the future of boy's soccer: fresh talent is emerging and will be guided by the veterans, just as they have done in prior years.