A Dance to Remember
Long Reach Dance Program Winter Concert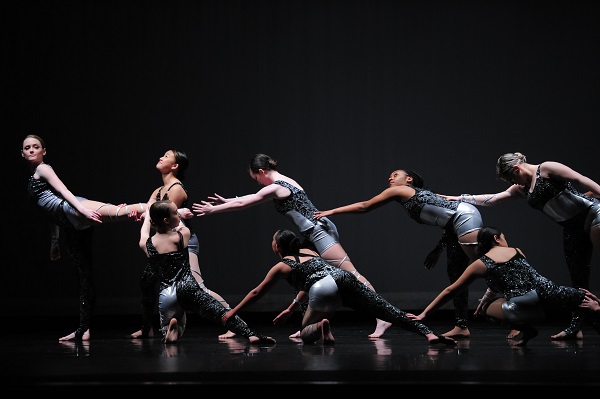 The Long Reach Dance Department showed off their talent for the winter dance concert performed on December 11 and 12 at Long Reach High School. The dancers had a number of different styles of dance. They even had dances combining the classes.
The concert opened with Junior Dance Company, choreographed by Nicole Barton. This modern dance included fluid movements of the dancers and swift exits and entrances to the stage. "Everyone did really good and it seemed like so much fun it made me want to join," Freshman Indyia Haskett said.
The Senior Dance Company's modern dance performance was choreographed by Robin Flood to the song "Stop" by Drew Mantia. Senior Taylor Waddell was the first to make an appearance on stage. "She looked so elegant," Senior Elodie Khazalah said. "She really knows what she is doing."
Then, the rest of the group came out and performed. "All of the dancers looked really into the song. The costumes they had on were stunning," Khazalah reflects.
Act one came to an end with the first finale dance that included all of the classes from Dance One and Two to Senior Dance Company. "I came for my friends and they did great," Haskett stated.
As the show went on, the dancers gave everything they had and it payed off. There were many students and family members coming to support the Long Reach Dance Department. At the end, each dance class was able to take a bow for their performances, each dancer was called onto the stage to receive a certificate of participation, and Flood made a special shout out to the interns from Senior Dance Company who actually made some of the dances. Seniors Michelle Lee, Talia Hamiel, Shanya Mapson, Taylor Waddell, Samaya Peyton, Ife Eru, Anyssa Heger-Webb, and Megan Spencer were all mentioned.
The Spring Dance Concert is coming to the Long Reach stage May 3 and 4 and is a must see. Come support the Dance Department!