Resurgence in Records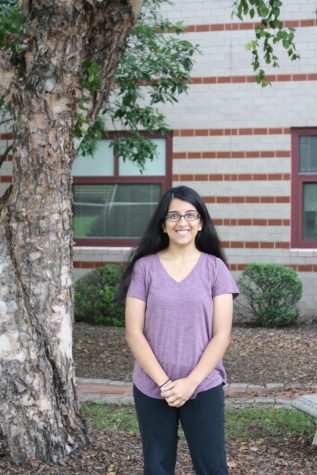 More stories from Maryam Chaudhry
Lines stretched outside the doors of record store Trax on Wax on April 21. And no, Beyoncé was not there. Rather, it was Record Store Day 2017. Thousands of vinyl aficionados made their way to the local record stores to purchase these old-style discs.
In a day and age where online streaming has dominated the music industry, it is a surprise that vinyls sales have increased over the past few years. According to Nielsen's 2016 Year-End Music Report, last year 13 million records were sold compared to 1 million records sold in 2007. "Because of the internet, the appeal of vinyls are coming back," vinyl enthusiast Sophomore Ariane Ablis noted.
Fellow vinyl fanatic Sophomore Sam Green believes "People are starting to see the appeal in vinyl again. They are not as infatuated with the next big thing, but are rather starting to look back and discover what form of music they like best."
Many fans argue that vinyls produce better quality music than streaming and that belief has in part caused the spike in record sales.
"I like the sound better, and it is fun to go in old book and record stores to search for the perfect record," added Green.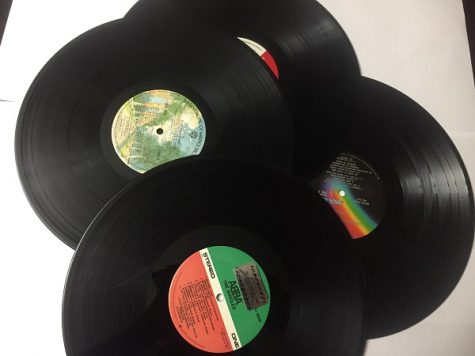 While this popular hobby has its positives, buying records is expensive. One new record can cost between 15 to 40 dollars, compared to downloading a digital version of an album, which on average costs 10 dollars (The Chronicle).
Sophomore Phoenix Clemens explained, "Records are hard to come by. They are pricey and there are very few ways to listen to them on the go."
Although vinyls are making a comeback, they do not even approach streaming in terms of popularity. In 2016 streaming made up 51.4% of music revenues, according to the Recording Industry Association of America.
Art teacher Ms. Borleis commented on the rise in streaming: "I think more people tend to stream than listen to records because it is more easily accessible. Not everyone has a record player and can get records."
In this day in age, where many are creating new trends, there is a small population who is turning back to tradition.