Yes We Did
A Look Back at Barack Obama's Presidency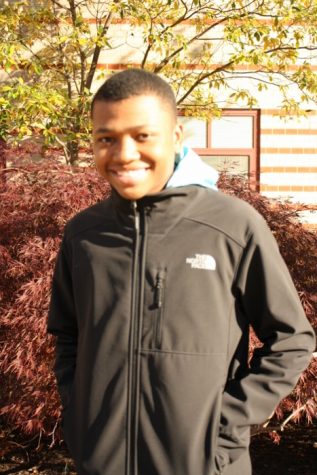 More stories from Charlston Stovall
In 2008, American citizens voted for the first African American president. Barack Obama proposed new legislation to help America's draining economy and other domestic issues. With the end of George W. Bush's two terms, some Americans were calling for a change.
LRHS teacher Mr. Bond said, "I liked the fact that he [Obama] was going to make positive changes, and how he was trying to embrace the younger generation and try to get them politically motivated."
Representing the Democratic party, Obama promised to lower taxes for small businesses, to expand income tax, and to develop an affordable healthcare plan. Republican politicians still questioned how Obama would help the economy, how could he help the middle class, and how he could take care of the immigration problem.
"I think based off the promises he made, he was able to get some of the things done, such as place minorities into different situations; he was able to pardon some of the people sentenced harshly from the 1994 crime act." Mr. Bond said, "However I think a lot of things he couldn't get done was because of congress."
Due to many republicans' views differing from those of Obama, the legislative branch and the executive branch clashed, and it became problematic to get bills passed. This complication may have resulted in lowering his following due to his ability to accomplish little.
"Honestly my family and I love Obama, but it was aggravating knowing that Obama couldn't get anything done, and I [kind of] tuned out of the world of politics," said Sophomore Janaan Hamilton.
Despite these limitations, Obama did end his presidency with several pointed accomplishments under his belt, including the triumph for our country with the assassination of Osama Bin Laden, promoting transgender rights for preferred bathrooms, and policies such as the Iran Nuclear Deal, which prevented the acquirement of nuclear weapons in middle eastern countries. The Iran Nuclear Deal was signed by multiple countries such as China, USA, and Russia in return for lifting oil sanctions.
Sophomore Josh Mensa added, "He accomplished getting same-sex marriage in all 50 states, and fixing the unemployment which is down to 5%, I believe."
Over the course of his two terms, he extended child tax and ceased marriage penalties created by two people filing as a couple versus individually.
Obama leaves the White House with accomplishments and failures but he also leaves the country with a "yes we can" attitude.