Disney's Got A New Alii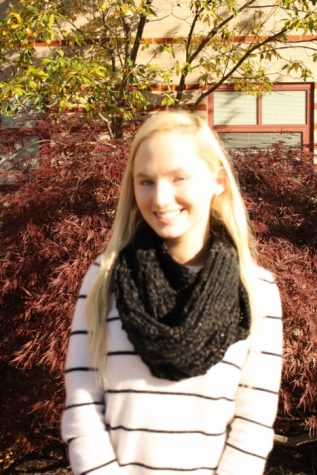 More stories from Kalli Kondulis
Another alii ("princess" in Hawaiian) has been added to the Disney collection as of late November: Moana. Moana is a Polynesian princess who goes on a voyage across the ocean. She is looking for a small pounamu stone, which will restore her decaying island back to health. In some of Disney's past movies, they feature princesses being dependent on their prince and others around them to survive. Over the past couple years, they have become more autonomous.
On her voyage she encounters pirates, loses her boat, and learns how to navigate by the stars. Senior Juliann Garcia explains, "Moana was a really good movie. I didn't think a Disney movie would be so entertaining."
Moana's character demonstrates bravery while encountering numerous obstacles on her journey, facing them head on. Senior Justin Manprated claims, "I thought she was much more independent than past Disney princesses, and I liked that."
Maui, Moana's reluctant guide, voiced by Dwayne Johnson is a very entertaining character. He is a demigod, able to shapeshift into various animals' forms. Critics, however, believed that he was a poor representation of the Polynesian people, saying that he portrays negative stereotypes through his appearance. Manprated adds, "He was really conceited and self-absorbed as a character." Despite this, Maui's developing friendship with Moana and acceptance of his role as her teacher makes him essential to both the journey and the story of Moana.
Along with the amazingly detailed setting, the soundtrack fits perfectly. Disney enthusiast and English teacher Ms. Johnston expressed, "The same guy who brought you Hamilton [Lin Manuel Miranda] brings you Moana; it was amazing." The soundtrack brought some choral island music and advanced the plot and character throughout the movie.
The pleasure of this Disney movie is that it deviates from previous princess movies. Moana is a princess, but she is also viewed as a warrior and the protector of her tribe's island. `Disney has made a movie where the princess does not need to marry a prince to have a happy ending. Her heroism is enough to save her tribe and complete her goal. Garcia said, "I think Moana will teach young girls to be brave, and that they do not need a prince for happiness."
A similar Disney movie, Brave, also parallels that needing a prince is not essential to female empowerment. The protagonist of this film, Merida, demonstrates strength, intelligence, and independence by entering herself in a competition where men were trying to win her hand in marriage. She validated that she did not need anyone when she beat out all of the men in the competition. Moana went on the island quest alone, after saving her home.
Future films will have an influential princess to compete with when Disney expands their innovative collection even further.