A Mystery Worth Solving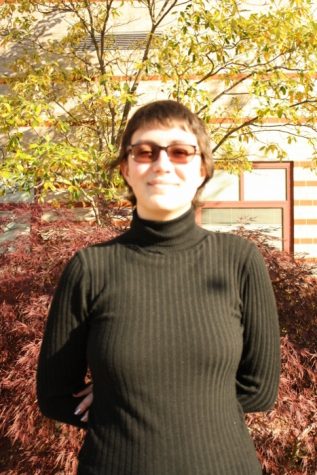 More stories from Delaney Harrison
Where is Will Byers?
That simple question is the driving force behind the plot of the recent Netflix hit Stranger Things, created by the Duffer brothers.
The 80s nostalgia, forceful soundtrack, and intriguing sci-fi/horror plot have already attracted over 14 million viewers, making Stranger Things the third most watched show on Netflix this season. Comparisons have been made to the similar smash hit Jaws, which also withholds its true depths until the viewer is truly absorbed.
The story itself focuses on a series of supernatural disappearances in the small town of Hawkins, Indiana. Along the way, government conspiracies are discovered, relationships are frayed, and the show's roving band of child protagonists discovers a strange little girl named Eleven.
The plot itself begins as a murder-mystery style affair, but quickly delves into deeper layers as new characters and even new dimensions are discovered. Once viewers accept the possibility that, yes, a secretive and malevolent government agency has torn holes in our dimension, the plot is absorbing and terrifying in equal measure.
Nareena Alzaben, a freshman who has seen the series, says "it was very well written, and [the Duffer brothers] got such good actors even though [the actors] are so young."
David Harbour (playing Police Chief Jim Hopper) makes the mystifying world come to life and Charlie Heaton (as the missing Will's older brother Jonathan) depicts the confused emotions of a boy who has lost his brother and is slowly losing his mother. Winona Ryder shines as a hysterical mother, but her role becomes increasingly one-note compared to the development of characters like Chief Hopper, the boys, and even her son Jonathan.
The real stars of the show are the characters Dustin, Mike, Lucas, and Eleven, played by Gaten Matarazzo, Finn Wolfhard, Taylor McLaughlin, and Millie Bobby Brown, respectively.
"I would say [Eleven]'s my favorite because of her personality, and her powers… you can tell that she's actually trying to help her friends," explains Alzaben.
"I'm really impressed because I feel like kids' acting generally isn't that good, but theirs [Matarazzo, Wolfhard, McLaughlin, and Brown] was believable," explains Reynolds. "My favorite character was Lucas because he was so funny," she adds. "He was basically me."
The musical identity is haunting and well-defined, although the special effects of the monster behind the disappearances could stand improvement. The monster is at its scariest in poor lighting, when its features are just obscured enough to make it apparent that it is humanoid but not human. In the light? Still spooky, but it looks more like a CGI construct than a terrifying beast from the nether realms.
Alzaben says, "I guess you could consider it believable, but when it comes to graphics, it just made me think less [that it was real]… it just looked fake in some parts."
Other complaints?
"The plot hole with Barb! They didn't show her family reacting. It was in the background even though it played such a big part," exclaims Reynolds.
But all in all, the few flaws present in Stranger Things should not be enough to prevent a potential viewer from checking it out. With the low episode count (only 8!) and second-season renewal coming in 2017, there is no better time to watch.