Why Lecrae's Newest Album is his Blackest Expression
The Meaning to The Album All Things Work Together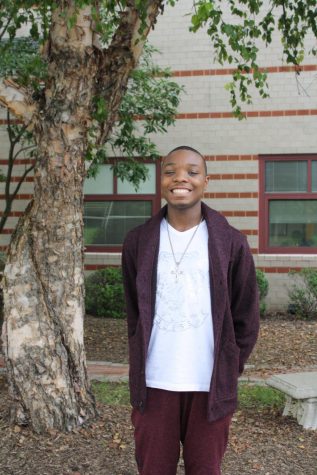 More stories from Jeremiah Ryans
Bringing a positive message and reaching out to struggling people around the world, Lecrae's newest album reaches #14 on Billboard's Top 100.
On August 7, 2017, Lecrae announced his eighth studio album All Things Work Together, his major label debut, which was released on September 22, 2017. The album title, All Things Work Together is a biblical reference to Romans 8:28.
The album features appearances from Tori Kelly, Ty Dolla Sign, 1K Phew, Kierra Sheard, Taylor Hill, Aha Gazelle, Jawan Harris and Verse Simmonds.
Lecrae is not new to the music industry. He has been in the business since 2004, and he is currently the president, co-owner and co-founder of the dependent record label Reach Records. In December 2016, Lecrae confirmed that a new album was in the works for 2017 in an interview with Rapzilla. He kept details of the features under wraps, only disclosing that he had been in the studio with "a lot of people," one of which included Tori Kelly.
In one of Lecrae's promotions for his new album All Things Work Together, Lecrae stated that he "finally felt the freedom to say everything," addressing a range of topics from his experience as a Christian in the rap sphere, to battling depression, and expressing his blessings.
The worldwide impact from his album is evident on social media.  The album has a total of 10,179 hashtags for "ATWT" (All Things Work Together), and 3,309 total hashtags for "ATWTour," on Instagram, which are both still counting since its debut in September 2017.
All Things Work Together debuted at number 11 on the Billboard 200 selling 29,227 equivalent copies (20,322 in pure album sales). It also charted at number 1 on the Christian Albums Chart and number 6 on the Rap Albums chart.
Lecrae's album became such a hit so early that in less than a month of its release, it had reached #11 on the Billboard Top 200 and debuted Top 5 on iTunes.
David Craft, composer for Jesus Freak Hideout, awarded the album three out of five stars, lamenting that "the album is not as subversive as it thinks, and much of its construct seems to rely on [that] meretricious assumption." He concluded by noting that "All Things Work Together is a middle-of-the-road album."
On the other hand, Junior at Long Reach High School, Josh Staruk stated, "Even though I am not much of a Christian Rap guy, Lecrae is one of the few, if only, rappers in that category that I would listen to."
I loved the flow, rhythm, and the messages behind the music–all of which were inspiring. For this reason, I felt like I needed to see him in concert. When I managed to see him in concert for the first time on October 22, 2017, he put on a great show and connected with the audience in the way he talked about his feelings and experiences.
In my favorite lines from his album, Lecrae spits, "Never fell in love with the Coco / Never had to hold up the store with the .44 / Never had the door kicked in by the feds while I'm laying in the bed on the bread that I'm gon' blow." The impact of these lines demonstrate that not all stereotypes about black people are true.
By turns gritty, intense, and transcendent, All Thing Work Together captures the social, political, and religious undertones of today's America. Complementary to what came before while pressing forward elegantly, All Things Work Together is unquestionably Lecrae's sharpest and most cultured effort to date.