It's About Time You Listen to This Album!
Sabrina Claudio's debut album: About Time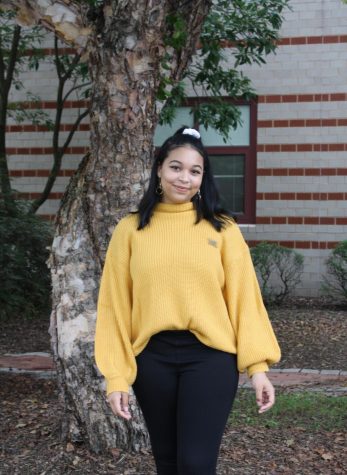 More stories from Leah Bayley-Hay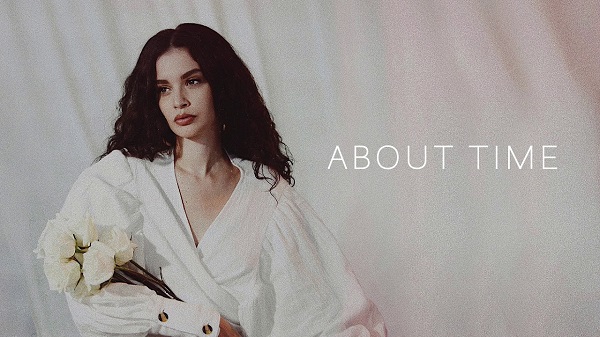 Your soul will melt like warm honey when you hear her voice: rising star Sabrina Claudio released her first album titled About Time.  Released on October 5, 2017 from SC Entertainment record company, the album is categorized into the genres of indie pop, soul, and R&B and is appropriate for all age groups.
Senior Maya Smithson stated, "Her album was nice and different from some of the other new artists out there, and she has an interesting voice."
Sabrina Claudio was born in Miami, Florida, and had a passion for singing and music from a young age. Late 2016, Claudio dove into her music career, posting her first few original songs to SoundCloud. Soon her popularity grew, and in March of 2017 her first single "Confidently Lost" was produced. Her latest release About Time reached number thirteen on Billboard's top R&B albums chart.
Music teacher Mrs. Bocklund commented, "Clearly she's a rising star."
The album is complete with twelve songs, including a spoken word intro titled "About Time." It makes listeners feel as if they are lying in a field of lilacs within an atmosphere of bliss and peace. One of the more popular songs on the album, "Frozen" is a soft melody that fits with every season.
Junior Taylor Mayo describes the piece as "a serene song that talks about everlasting love that won't die, even as time continues to go on."
From Claudio's silk voice to the acoustic guitar, this song is the embodiment of SZA meets Ed Sheeran. The album is soft but edgy, romantic but femininely risky. Bocklund describes the music as "very chill and reminiscent a little bit…the whispery and breathy way she sings lends itself to her music."
Her song "Belong To You" is a twist on a classic love song–starting off soft and sweet and then adding an alternative beat and bass drop. The deep sounds compliment her light, airy voice. Claudio ends her album with her song titled "Wait,"  which has quite a different style from the other songs on the track. In contrast to the slower songs, "Wait" is face paced and nearly tropical in sound. Tones of jazz are played throughout the song, giving an enticing tone.
Bocklund elaborates on how in music lately, melody is a second hand component, but in Claudio's music it is a "supreme" factor. "[Claudio's sound] is Jazz infused R&B that loves an amazing melody and outstanding vocals," comments Bocklund.
Overall, Claudio's album was an remarkable trip to say the least. It was romantic, seductive, rhythmic, soothing, and much more. Fans of R&B will find it is About Time to be drawn in by this new alluring sound.