No More Toys for Us
Toys"R"Us filing Bankruptcy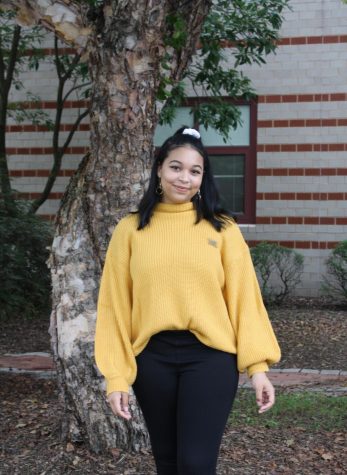 More stories from Leah Bayley-Hay
The popular toy store Toys"R"Us filed a chapter 11 bankruptcy on September 19th, 2017.  The chain, including Babies"R"Us, is over $5 billion dollars in debt.
Recently, the chain has not been receiving the popularity it is used to. With high prices and less traffic, the store went into debt; without a sustainable profit, the store was forced into filing bankruptcy. Although not all of the current Toys"R"Us locations will close after the bankruptcy goes through, most will.
In June of 1957, the first ever Toys"R"Us was established in Washington D.C, by Charles Lazarus. From then on, the store strived to put joy in the hearts of children and smiles on the faces of parents. For decades, Toys"R"Us has served as a gift hotspot for families during the holiday season, birthdays, and everyday toy shopping.
Now that Toys"R"Us is making an exit from the spotlight, parents may be forced to find new places to shop for their kids. But the question remains: has Toys"R"Us really been a popular location for parents lately? Ms. Guinn, an English teacher and parent, explained how the newest way of shopping has grabbed her attention more than Toys"R"Us ever did. "I believe the ease of ordering online contributed to many stores filing bankruptcy," says Guinn.  She believes online rio
stores, such as Amazon, are much easier and affordable than a store like Toys"R"Us. And when the time comes to shop in person, she acknowledges, "Stores like Walmart and Target are cheaper."
For others, the store holds more of a sentimental value. Junior Caroline Stabenow reminisces, "When my brother was really little, we got all his toys there; I also got all of my toys there as a kid, so it was my favorite store." Like others, Stabenow remembers the store in a positive way. The nostalgic excitement of going to Toys"R"Us as a kid will continue to live on in her memories. "It will not really affect me, but I'll be sad," Stabenow says.
As for the people working at Toys"R"Us locations, they will need to find new jobs.  Senior Vanessa Fillers worked at Toys"R"Us for 6 months about a year ago. She comments on how business was while she worked there: "Business was not slowing down for the most part. There were times where it would be small amounts of people in the store…a few hours later the lines would be an average length of 6 people," comments Fillers. Although business was not drastically changing, workers were still faced with the fact that their current jobs were not certain.
In the modern age of today, there is an abundance of alternatives for acquiring toys. But Toys"R"Us is not the only store being affected by this. The chain includes Babies"R"Us, which is a haven for baby supplies. For new parents, this bankruptcy could mean changes for them.
Guinn is mother to a one-year old baby girl, and expresses how she finds ease in shopping at Babies"R"Us. "I mainly shop at Babies"R"Us… being able to get food, diapers, clothes [is an ease]" commented Guinn.
Overall, it is easy to see why the toy store is on its last leg. With competitive prices from other stores and the ease of having products delivered to your door with online shopping,     Toys"R"Us is no longer the most convenient choice. Toys"R"Us's time as the toy central is up, and though it is gone, it will not be forgotten.