iOhYes or iOh-No?
iPhone 7 and New iOS Update
The iPhone 7 had people lined up in front of Apple stores across the world. For those who did not get the new phone, since it sold out in mere minutes after it was revealed, Apple released a new iOS update.
The iPhone 7, released on September 7th, has topped the previous iPhones. The iPhone 7's new features still include a camera that has 12 megapixels, but with an optical image stabilisation (OIS) to improve the quality of front facing pictures, and a new sensor with auto stable for better selfies.
"The camera quality is much better than the 5c," Sophomore Anar Shah confirmed.
The battery, which Apple has said lasts two hours longer, has been confirmed to fulfill that promise."I noticed a change in the battery. It lasts a lot longer!" Sophomore Tiffanie Choi noted.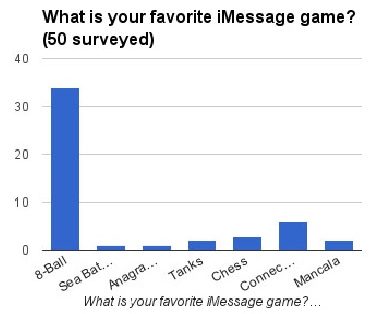 The new phone comes in silver, gold, rose gold, matte black, and shiny jet black. The matte black and jet black include a completely black interface, which is different from all other versions of the iPhone.
Although the screen has a 4.7 inch (diagonal) display, it has an LED-backlit widescreen that will make the whole screen noticeably more vivid and bright. The new phone also weighs 4.87 ounces (138 grams) which is 0.17 ounces lighter than the iPhone 6s. The new phone has a 56 gigabyte with 2 gigabyte memory, and can stay in water for up to thirty minutes without major damage! Shah mentioned that the storage was one of her favorite features.
The phone has a dust resistant feature to the screen–which means you avoid touching harmful dust–and was built with a more durable home button.
iOS 10, released on September 13th, has improved the quality of messages and even the home screen.
"What I really enjoy about iOS 10 features is the messages. They added a bunch of cool features which I really enjoyed," Freshman Nareena Alzaben commented.
Texts are now paired with suggestions that relate to your messaging, along with new opportunities for fun animations. You can choose if you want the screen to animate balloons, confetti, lasers, fireworks, and a shooting star, or your text invisible ink, gentle, loud or slam. These add pizzaz to a simple message, and you can show enthusiasm for a good grade or express an apology. Another addition is a gifs bar.
Sabrina Pena, a freshman, exclaimed: "Well I like the text message with [gifs] because that's the only one I use anyways. I think they are very funny!"
You can also play games with your friends directly in iMessage like 8-ball, Anagrams, Sea Battle, Knockout, Tanks, Checkers, Connect Four, and even Mancala!
But even the iOS 10 can have flaws.
"The way to access the lock screen is uncomfortable. I liked the way we could slide to get to [the lock screen] rather than pressing the home button," Alzaben complained.
Freshman Emily Kubinak also commented on the update. "I'd like it if the screen wouldn't turn on once I lifted the [phone] because it wastes battery every time I move my phone… I also don't like how you can easily get to the photos by swiping to the side of the home screen because I've accidentally taken so many pictures."
"There is also one jack in the 7 used for headphones and the charging cable," Shah explained. This means you cannot charge your phone and listen to your favorite tunes with regular headphones. "I would like to listen to music with headphones and charge my phone at the same time, but that doesn't work." Choi also stated that her new phone has already started lagging, even though she got it in October.
Freshman Vivian Chao explained, "I don't enjoy the new update (10.2) because of how the emojis look. The emojis are more defined but they look really weird to me. However, I enjoy the black heart emoji."
The iPhone 7 is perfect if somebody needs a sleeker phone with more storage, a better camera, and a bigger screen, combined with new ways to add oomph to your text messages, easier access to widgets, unlock your screen, and even draw! The iPhone 7 and iOS 10 are not upgrades to miss.