Viola Davis
March 29, 2023
Being an Emmy, Grammy, Oscar, and Tony (EGOT) winner is quite rare and impressive. Only 18 people have that extreme status and Viola Davis is the latest person to achieve it. Viola Davis was born on August 11, 1965, in Saint Matthews, South Carolina. Growing up she had struggled with self-esteem issues, poverty, and abuse. Though she was going through these struggles, she was still persistent in achieving her dreams of becoming an actress.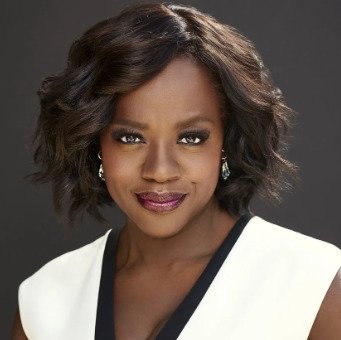 Davis had attended Rhode Island College graduating with a theater major, and then attended The Juilliard School in New York. In 2011, she began giving back to her community back home by helping fund schools and their theater programs. Davis has been an advocate for social justice and equality for women of color in the Hollywood industry. Davis uses her story and past struggles to help encourage women to always believe in themselves.
In 2022, Davis produced and starred in a movie called, The Woman King, a historical action film about the Agojie, the all-female warrior unit of the Kingdom of Dahomey, which existed in modern-day Benin. Davis produced this movie hoping that the movie inspires more people to recognize the strength of women. 
Davis actively defends women's rights especially back in 2018 at the Woman's March in Los Angeles. During her compelling speech, she discusses the topic of the #MeToo movement. Davis states, "I am speaking today not just for the 'Me Toos,' because I was a 'Me Too,' but when I raise my hand, I am aware of all the women who are still in silence. The women who are faceless…"
Viola Davis continues to fight for women's rights especially women of color in the acting industry. From Davis overcoming her struggles growing up, she tries to help other women who might be in the same predicament as she once was.
Citations
(2022). Viola Davis. The Massachusettes Conference For Women. https://www.maconferenceforwomen.org/speakers/viola-davis/
Jones, E. E. (2022, October 10). 'I can change the way Black women are seen': Viola Davis stereotypes, success and playing a warrior. The Guardian. https://www.theguardian.com/film/2022/oct/10/i-can-change-the-way-black-women-are-seen-viola-davis-on-stereotypes-success-and-playing-a-warrior#:~:text=In%20April%2C%20her%20bestselling%20memoir,to%20overcome%20in%20her%20youth.&text=Davis%20grew%20up%20the%20second,abuse%2C%20domestic%20violence%20and%20alcoholism
Mpinja, B. (n.d.). Viola davis has a beautiful reminder for women everywhere. Glamour. https://www.glamour.com/sponsored/story/viola-davis-has-a-beautiful-reminder-for-women-everywhere
Nikita, D. (2021, March 7). Inspiring women series- part 1: Viola davis. Nikita's World. https://nikitagoossens.be/iws-viola-davis-en/
Viola davis. (n.d.). Stylectory. https://www.stylectory.net/viola-davis/
Viola davis | Rise First. (n.d.). Rise First. https://risefirst.org/role-models/Viola%20Davis