Gabriel "Fluffy" Iglesais
October 17, 2022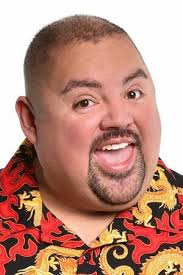 Gabriel Jesús Iglesias, comically known better as Fluffy, is one of America's most successful stand-up comedians of all time. He has performed many sold-out concerts around the world. He is the most-watched comedian on youtube, raking in a total of 1 billion views, and 25 million followers on his Instagram account. In 2018, he was included in The Hollywood Reporter's "Top 40 Comedy Players" issue right beside comedic legends like Lorne Micheals, Chris Rock, and Jerry Seinfeld. He is one of few to have completely sold out Madison Square Garden in New York, the Staples Center in Los Angeles, and the Sydney Opera House in Australia!
Gabriel Iglesias is  Hispanic American; born alongside his six older siblings, he was raised by his single mother in San Diego, California. During his tumultuous childhood, he developed a strong sense of humor, and in 1997, he decided he would pursue a career as a comedian. He did stand up anywhere he could find an audience: biker bars, hole-in-the-wall joints, any place where people could watch him perform. While doing this, he was able to hone his skills; his comedic style consists of storytelling, parodies, characters, and sound effects that bring his personal stories to life. 
Since then, he has been doing lots more to continue to grow his fanbase. On television, he has made a cooking show, Fluffy's Food Adventures, a sitcom, Cristela, and he has starred in Modern Family. Comedy Central even aired Gabriel's Aloha Fluffy while also selling millions of copies of DVD specials, Hot & Fluffy and I'm Not Fat . . . I'm Fluffy.
Ever since then, Gabriel Iglesias has been an inspiration to the Hispanic community, giving a voice to the community, giving a figure they can look up to, and sharing the struggles they all commonly share through his unique comedy. 
Work Cited
Micheal Callazo. (Feb. 15, 2019) The Fluffy Phenomenon: How Gabriel Iglesias Makes Us All Laugh. Retrieved October 6th, 2022 from https://www.latinorebels.com/2019/02/15/thefluffyphenomenon/
Gabriel Iglesias. (n.d.) The True Story. Retrieved October 6, 2022, from https://fluffyguy.com/bio/