Isabel Allende
October 17, 2022
"You are the storyteller of your own life, and you can create your own legend, or not." 
-Isabel Allende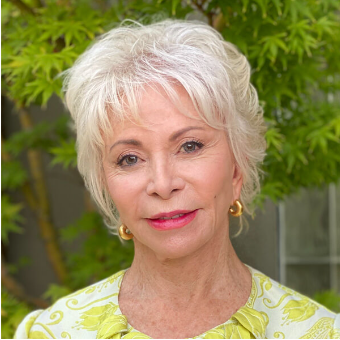 A letter to her dying grandfather turned Isabel Allende into an international, bestselling author. Her book, "The House of the Spirits," was translated into 42 languages and sold over 20 million copies. Like many of her novels, this book is about family relationships and women's strengths. 
Born in Peru to Chilean Parents, she later worked as a journalist in Chile. She waited till her second novel, "Of Love and Shadows," was a bestseller, before leaving her job in journalism and coming to America in 1987. While in America, she taught creative writing and Latin American literature. She is one of the most famous female Latin American authors, entertaining her readers with her unique use of magic realism, political and social insight and emphasis on issues of gender and patriarchy.
She has written over 25 works, including "Daughter of Fortune," "Island Beneath the Sea," "Portrait in Sepia," and, her latest novel, "Violeta." Allende's novels are inspired by personal experiences. For example, "The House of the Spirits" is inspired by Allende's family history. Her grandmother conducted seances, just like her character, Clara del Valle Trueba. Her novels also detail historical events; one instance of this can be found in her novel, "A Long Petal of the Sea," which describes the dislocation of refugees from Spain's Civil War in the 1930s.
Isabel Allende has won over 60 awards, including Chile's National Literature Prize and a Presidential Medal of Freedom from President Barack Obama in 2014. In 2004, she was inducted into the American Academy of Arts and Letters, an honor society of the country's leading writers and artists.
In 1995 Allende started the Isabel Allende Foundation to support the empowerment of women worldwide. The Foundation is her mission to help women achieve social and economic justice. It gives women the chance to secure reproductive rights, economic independence, and freedom from violence.  
Work cited 
Biography.com Editors (2014, April 02) Isabel Allende Biography. Retrieved October 10, 
2022, from
https://www.biography.com/writer/isabel-allende  
N/A, (2022, September 7) Isabel Allende. Britannica. Retrieved October 10, 2022, from
https://www.britannica.com/biography/Isabel-Allende 
Nicolaou Elena, (2020, September 22) Isabel Allende Opens Up About the Real People
Who Inspired Her Epic Novels. Oprah Daily. Retrieved October 10, 2022, from
s://www.oprahdaily.com/entertainment/a34100216/isabel-allede-real-life-novel-inspirations/