The Life and Works of Gary Soto
An Influential Poet who Brings Cultural Diversity to Literary Forms
September 27, 2022
As a free verse poet, novelist, and memoirist, Gary Soto has striven to make a difference in the literary world. As a writer for kids and young adults, Soto writes books about an unusual subject for kids: the poor and unprivileged. Mainly, he highlights aspects of Mexican American lives in a present-day fashion.
Soto is a contemporary American poet of Mexican American origin who writes about his own experiences through free verse poetry. Using literature and illustration, Soto captivates ordinary present-day experiences in popular culture. Soto wanted to make more books available that featured Mexican Americans because there were few easily accessible to children.
Now an author of 13 poetry collections, Soto published his first poem called "The Elements of San Joaquin" which won the United States Award of the International Poetry Forum in 1977. "Of poetry or prose, I prefer poetry as a part of my soul," Gary Soto told Quill editors,  notablebiographies.com.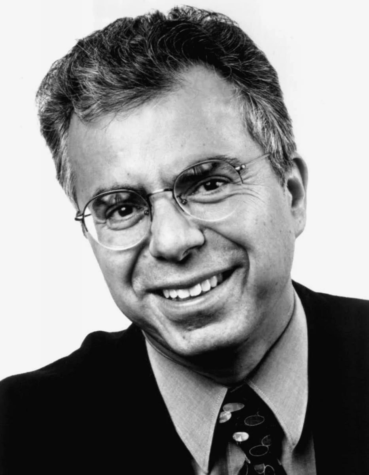 As a man of Mexican American origins, Gary Soto writes about his experiences from living in central California with a unique perspective. Soto uses these experiences to gain a better understanding, allowing him to provide further detail on the situations there. He tends to be associated with the movement toward cultural diversity in literary studies.
Soto grew up in California on April 12th, 1952. At just the age of 5 years old, Soto's father devastatingly passed away due to a work accident. Because of this, only his mother was left to provide for the family and they were forced to move to a Barrio. Growing up there in a rough neighborhood of Fresno's industrial sector, Soto formed many experiences that later appear in his writing.
Soto's parents worked by picking crops. Today, he is the Young People Ambassador for the United Farm Workers of America. During his many visits to schools and libraries, Soto introduced the UFWA to children. Soto has won a Pulitzer Prize and many other awards for his literature made accessible to young adults and children. He still lives today at the age of 70 years. First inspired by a book called "To Sir With Love," a novel by E. E. Braithwaite, Soto has added over 60 books to the limited collection of literature regarding imperfect characters in desperate environments, experiences, and stories.
Citations (MLA Citations if needed: MLA Gary Soto)
Paredes R. (n.d.). Gary Soto (b. 1952). Faculty.Georgetown.Edu. Retrieved September 8, 2022 from https://faculty.georgetown.edu/bassr/heath/syllabuild/iguide/soto.html#:~:text=Again%2C%20Soto%20is%20very%20much,from%20ethnic%20or%20underprivileged%20backgrounds
Encyclopedia of World Biography. (n.d.). Gary Soto Biography. Retrieved September 9, 2022 from https://www.notablebiographies.com/news/Sh-Z/Soto-Gary.html
Websites.Umich.edu. (Fall 2008). Gary Soto. Retrieved September 12, 2022 from http://websites.umich.edu/~ac213/student_projects08/latlit/soto.html#:~:text=Clearly%2C%20the%20 educational%20 disparity%20and,as%20part%20of%20my%20soul
Poets.org. (n.d.). Gary Soto. Retrieved September 12, 2022 from https://poets.org/poet/gary-soto
Poem Analysis. (n.d.). Gary Soto. Retrieved September 13, 2022 from https://poemanalysis.com/gary-soto/#:~:text=Gary%20Soto%20is%20an%20American,and%20the%20National%20Book%20Award
Admin JL. (Feb. 23rd, 2021). Oranges by Gary Soto. Jotted Lines. Retrieved September 13, 2022 from https://jottedlines.com/oranges-by-gary-soto-setting/
SoftSchools.com. (n.d.). Gary Soto Facts. Retrieved September 14, 2022 from https://www.softschools.com/facts/biography/gary_soto_facts/3568/#:~:text=Gary%20Soto%20was%20nominated%20for,The%20Elements%20of%20San%20Joaquin
Poetry Foundation. (n.d.). Gary Soto. Retrieved September 14, 2022 from https://www.poetryfoundation.org/poets/gary-soto#:~:text=He%20has%20received%20many%20awards,the%20Tom%C3%A1s%20Rivera%20Book%20Award
Encyclopedia. (May 14th, 2018). Soto, Gary: 1952—: Children's Author, Novelist, Poet. Retrieved September 15, 2022 from https://www.encyclopedia.com/people/literature-and-arts/american-literature-biographies/gary-soto