Is Dog worth the 105 minutes?
"It felt great to finally direct my first movie," says Channing Tatum, the actor, and director of Dog, in an interview with the New York Times. 
The Movie Dog was released on February 18, 2022, and directed by Reid Carolin and Channing Tatum with the starring actors Channing Tatum, Kevin Nash, Jane Adams, and Ethan Suplee. 
"I was hesitant to watch the movie Dog because I felt that the dog will die like they always do in any movie that centers around a dog, like the movie A Dog's Purpose," says Bela Skaggs, a sophomore at LRHS. 
This apprehension was so common for audiences that Tatum made it clear he did not want the dog to die at the end of the plot. He stated, "It's one of those things, no one wants one of those movies. I think that's one of those deadly sins… kill the one thing that everyone loves in a movie. Just don't kill the dog — you can kill almost anyone else."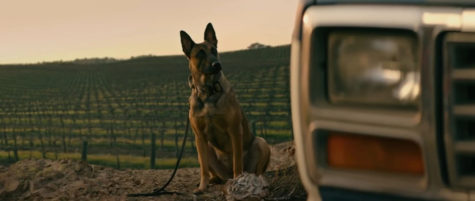 The story focuses on an Army soldier (Tatum) who is instructed to take a German Shepherd to attend the funeral of his old military friend. Along their journey from Texas to Arizona, they learn a lot of lessons together, including the tough journey and a lot of belly rubs and games of fetch. 
Channing Tatum played the character Briggs, an Army ranger recently released due to receiving too many concussions from battle. He struggles with PTSD and experiences symptoms such as night terrors, pain, and headaches. Due to these circumstances, he struggles to find a job that fits his life as he's stuck working at Subway. During the film, Channing Tatum did a great job pursuing the character Briggs, who showed great leadership and amazing guidance towards others in the movie. 
Later in the movie, he gets offered a job to take care of a German Shepherd dog named Lulu. One of the things that they both have in common is that they have seen their share in a fight.
There is also a very comforting feeling in many of the scenes due to Tatum's adherence to preserving the audience's relationship with the dog's character. As a result, this movie is a very happy, heartfelt, joyful one, and I was often smiling while watching it. I could relate to a lot of the things that occurred in the movie that the companionable Lulu did because I have a dog, and I'm sure that others could also relate to the funny and adorable things that Lulu did. 
The movie Dog is an excellent film that everyone should see. From the plot and the relationship between Briggs and Lulu, to the beautiful scenery, the movie puts you in a good spirit and earns a 4.5/5.