When Words Fail, Music Speaks
Acknowledging Musical Artists Students Listen To
June 15, 2022
"Music expresses that which cannot be put into words and that which cannot remain silent."

― Victor Hugo
From artists like Drake to Jhene Aiko, students at Long Reach high school have a large range of music tastes. Many students walk through the halls with headphones on, listening to Hip Hop, Pop, Country or R&B. This peek into four students' musical preferences showcases an eclectic mix of musical taste.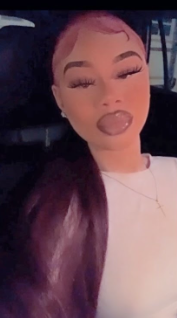 Fav List: 
Brent Faiyaz
Summer Walker
Tory Lanez
Sza
Rod Wave
Senior Favour Achoronye has a top 5 favorite musician list of Brent Faiyaz, Summer Walker, Tory Lanez, Sza and Rod Wave. Achronye's favorite musician is a 2016 Long Reach Graduate: Brent Faiayaz, an R&B singer from Columbia Maryland. She elaborates, "My favorite song by Brent Faiyaz is definitely 'Missin Out.'"  
Achronye's favorite genre of music is R&B. Like many other people, She thinks her favorite genre of music has yet to get the appreciation it deserves. "I think R&B is underrated because people like hip hop and rap more and don't ever listen to soft R&B songs anymore." 
Music plays a huge part in many people's lives especially to Favour. "Definitely, music is important to me. It lets me escape and zone people out.  I feel like I'm in my own world when I play my music." Music for many people is a getaway, and she uses it to travel to another world, and take her mind off everyday life.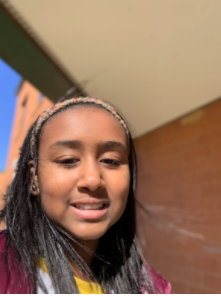 Fan Pick: Amy Winehouse
Emnet Haile, a junior at Long Reach High School, loves Amy Winehouse. Winehouse is a British singer and songwriter, mostly known for Back to Black and Me and Mr. Jones. Specifically, Haile says she loves "Tears Dry on Their Own' because it has a happy melody to it, but it's about someone not loving Amy back." 
Haile, like many other major fans, thinks Amy Winehouse is different from other artists. "Amy Winehouse was way beyond her years when it came to music. Her voice was amazing and she was so in tune with her music, and made sure that it was great for her fans." 
Although Whinehouse is considered rock/pop, Haile prefers R&B. "R&B is my favorite genre because it combines elements from different genres to make it its own distinct genre of music. For example, she explains, "'Bills, Bills, Bills' by Destiny's Child is an R&B song, but has some elements of pop and rap; but it sounds like its own thing, and I think that's really cool." 
Similarly to other Long Reach students, music has helped Haile manage life. "I listen to music when I'm sad, when I'm happy or even when I'm bored. Music is an escape from my life." Although there are many genres, styles and sounds to music, it allows expression for people's emotions and thoughts without them needing to say anything.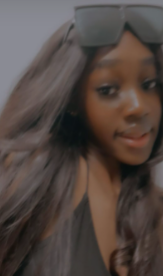 Fan Pick: Drake
Abena Asantewaa, a sophomore at Long Reach Favorite Musician, is a  Drake fan. "My favorite musician is Drake because I like how he can make slower songs like R&B, but can rap at the same time." Besides Drake, Asantewaa's top favorite musicians are Toosii, Ne-Yo, A Boogie, and Bryson Tiller. Although Asantewaa's favorite musicians are very different from each other, they still hold a special place in her rotation.
Asantewaa, similarly to others, music has helped her get through tough times. "When I felt like I had nobody on my side, or when I felt I didn't have any support, music was there for me, helping me get through tough times." She elaborates, "When I listen to music, I feel like nothing else matters in the world. All my problems drift away with every lyric and melody."
Like many other people, Asantewaa wouldn't be able to live without music. "Without music I would be so miserable and I wouldn't even be able to function." Life for many without music would be unhappy and boring.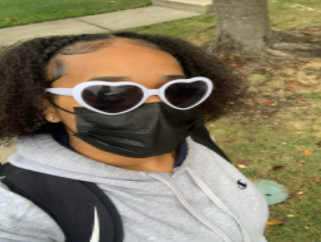 Fan Pick: Jhene Aiko
Betty Gebrewold, a senior at Long Reach High School, enjoys Jhene Aiko. "Jhene Aiko is my favorite musician because her voice is so beautiful and calming." She elaborates, "Jhene Aiko also tells stories with her music and I like that." This phenomenon is shown by Gebrewold's favorite song, "Sativa." 
Like other students at Long Reach High School, Gebrewold's favorite genre of music is R&B. There are many things about music that stand out to her, such as "the beat of the songs and the overlay with different harmonies and melodies." Gebrewold adds, "Music has influenced my life by making a way for me to relax, or a means for me to focus."