Children's Book Week
The 'top ten' countdown of childhood book nostalgia.
May 1, 2023
As children learn to read and write, they are exposed to a variety of wholesome stories that stick with them throughout their childhoods.  To commemorate children's literature, Children's Book Week was established in 1919 by Franklin K. Matthews, and is "the longest-running national literacy initiative in the country" according to the initiative's website.  It's celebrated annually, and this year, 2022, will take place from May 3-9.  Here's our top ten classic children's books to commemorate this epic nostalgia!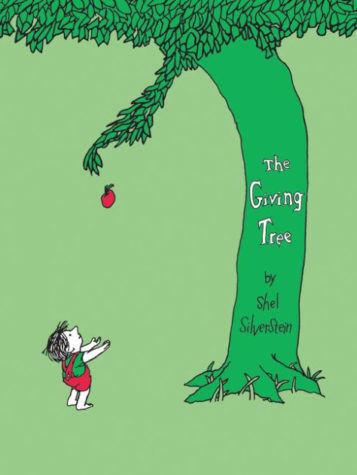 10. The Giving Tree (1964)
Written and illustrated by Shel Silverstein
Shel Silverstein's classic storybook The Giving Tree is one of many messages and morals, but it's quite different from what many people remember.  The boy of the story, who visits the tree time and time again, exploits her resources for his personal benefit, and does so without giving thanks.  Many people remember a story of generosity, but it's truly a story of selflessness, a trait which can be detrimental when not done in moderation.  This underlying topic may be a bit much for the book's target audience of ages 6 to 8, but makes its story much deeper as an adult returning to it years later.  Still, this story is a wonderful way to teach children the importance of sharing and the importance of fairness.  Sharing is one of the most difficult lessons for a child to learn, but with a simplistic art style and short story, The Giving Tree teaches just that.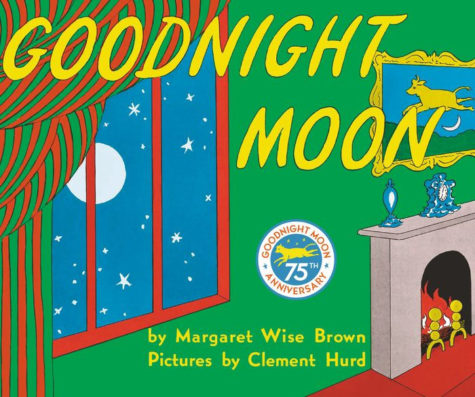 9. Goodnight Moon (1947)
Written by Margaret Wise Brown and illustrated by Clement Hurd

This classic children's book is a bedtime story remembered by many for its calming nature to children.  The book revolves around a child saying goodnight to everything in the house before drifting off to sleep.  It has a particularly young target audience, aimed primarily towards ages 2 to 5.  Simple and classic, the story lulls children to sleep as the little bunny's room gets darker and darker with each turn of the page.  Embracing the calm of silence with its ending line "Goodnight noises everywhere," Goodnight Moon is a timeless storybook.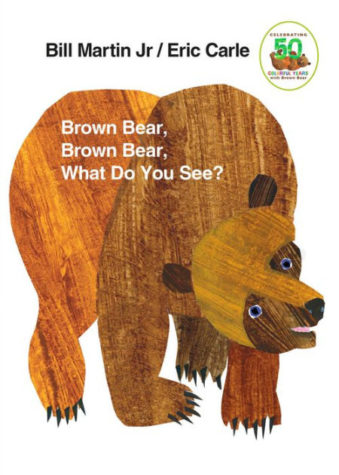 8. Brown Bear, Brown Bear, What Do You See? (1967)
Written by Bill Martin Jr. and illustrated by Eric Carle

This classic Eric Carle book for ages 2 to 5 years old sparks excitement in its child readers with its colorful artwork and variety of different animals.  Classified as an early concept book, it helps young children learn to associate names with colors and with animals, something commonly taught to them in kindergarten and pre-school.  Brown Bear, Brown Bear, What Do You See? is iconic because its use of repetition allows young children to memorize the story, which is an early building block for learning to read.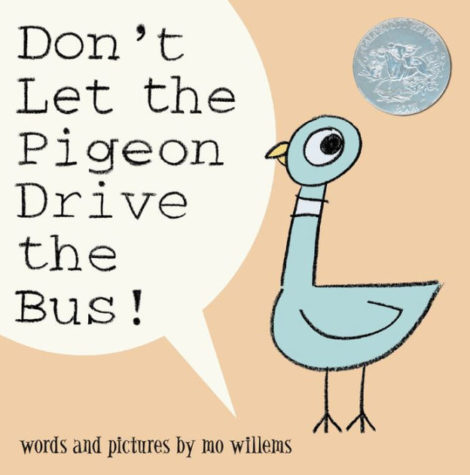 7. Don't Let the Pigeon Drive the Bus! (2003)
Written and illustrated by Mo Willems

Best for children ages 2 to 6, Mo Willems' story Don't Let the Pigeon Drive the Bus! helps kids learn not to listen to peer pressure, a vital lesson and life skill which even many adults have difficulty mastering.  Saying "no" is no easy task, so teaching kids early on that it's okay and valid to refuse things may help them much farther down the line.  Of the stories reviewed in this article, this is the newest and the most recent children's book to take its place with classic childhood favorites.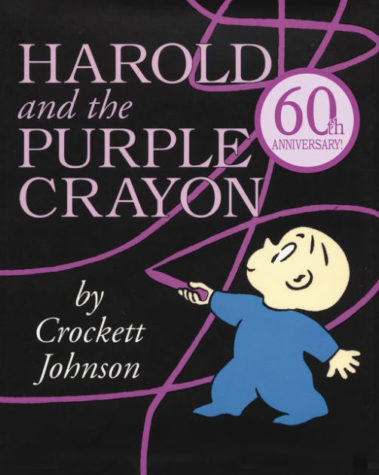 6. Harold and the Purple Crayon (1955)
Written and illustrated by Crockett Johnson

Harold and the Purple Crayon is an imaginative book that teaches children to foster their imagination and creativity.  The story follows Harold, a young boy with a purple crayon and a knack for drawing the world around him.  From a literary perspective, his endeavors throughout the story could be a metaphor for how children can really make a difference in the world around them and make it their own.  Its target audience is children ages 4 to 8, making its fantastical elements entertaining for all its readers.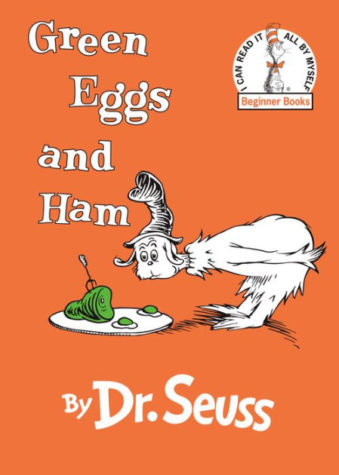 5. Green Eggs and Ham (1960)
Written and illustrated by Dr. Seuss

Green Eggs and Ham is one of Dr. Seuss's most known children's books, with over 17.5 million copies sold worldwide according to Daily News, making it his most successful story with the highest number of sales.  The story's target audience is children ages 3 to 7.  His artistic style is unforgettable to all those who have seen it, recognizable as his due to its otherworldly designs and introspective nature.  Many know the author for his story The Cat in the Hat (1957), but Green Eggs and Ham is undoubtedly another one of his most famous masterpieces.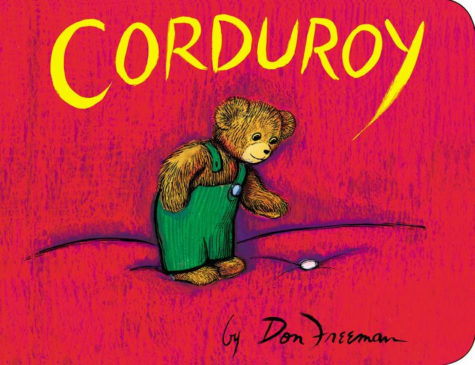 4. Corduroy (1968)
Written and illustrated by Don Freeman

Corduroy is a timeless classic for children ages 3 to 5.  Corduroy, the protagonist, a wholesome young bear, waits each day to be chosen and taken home by any of the many toy store customers.  His determination teaches kids from a young age to always carry with them three things: patience, hope, and not judging books by their covers.  The picture book Corduroy has a unique art style which captures the attention of young readers with its vibrant colors and memorable main character.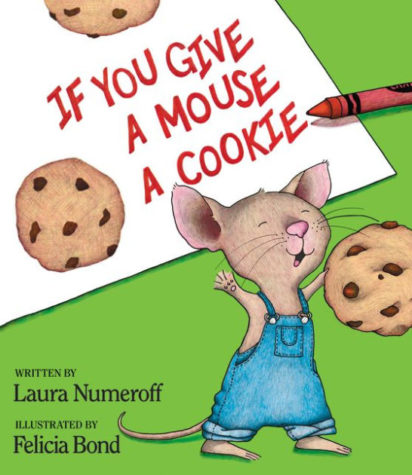 3. If You Give A Mouse A Cookie (1985)
Written by Laura Numeroff and illustrated by Felicia Bond

The circular tale If You Give A Mouse A Cookie tells, aptly, of a boy who gives a mouse a cookie.  As the mouse continues to ask for more and more and more, young readers learn the value of independence and hard work, learning that not everything is simply given.  With whimsical illustrations and the personification of a hungry young mouse, Laura Numeroff created a memorable story for ages 4 to 8 which has sold more than 15 million copies and earned over a dozen awards.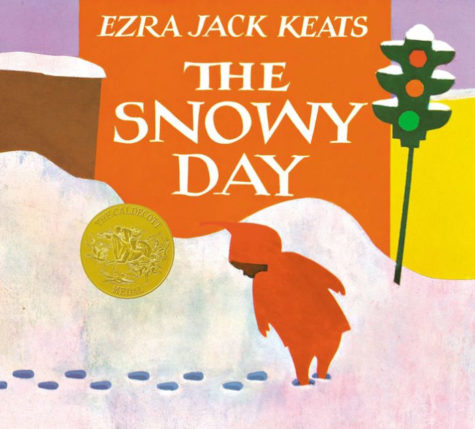 2. The Snowy Day (1992)
Written and illustrated by Ezra Jack Keats

Ezra Jack Keats' The Snowy Day is a book which tells the story of a boy named Peter and the season's first day of snow.  This peaceful tale for ages 3 to 5 entices children with snow day activities and creative ways to play.  Along childrens' journey through Peter's snowfall activities, they learn, though they aren't playing in the snow themselves, that through reading they can reminisce on outdoor adventures.  Reading and writing is a way that many readers, of all ages, fuel their imaginations, and The Snowy Day is a wonderful story to teach young readers how they can fuel their own.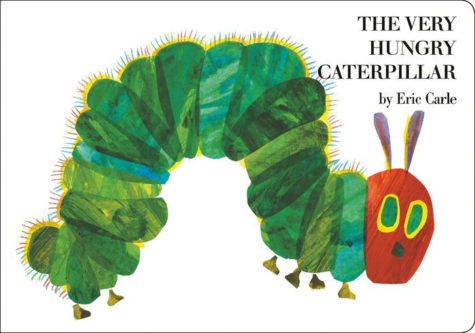 1. The Very Hungry Caterpillar (1969)
Written and illustrated by Eric Carle

Eric Carle's The Very Hungry Caterpillar is a story that everyone knows and no one could possibly forget.  It's unique, playful, unforgettable, and all done up with the beautiful bow that is Eric Carle's illustrations.  The story has reached an astonishing 55 million copies sold worldwide as of 2021, tanking its competitors.  Eric Carle has sold over 170 million books in his career according to Forbes.  It serves its purpose well with Eric Carle's unforgettable illustrative art style, sparking awe as young children witness the magical realism of transformation.
https://www.nydailynews.com/entertainment/theater-arts/dr-seuss-new-book-pet-tuesday-article-1.2303693
https://www.forbes.com/sites/alisondurkee/2021/05/27/the-very-hungry-caterpillar-tops-amazon-bestseller-list-after-eric-carles-death—but-its-been-a-consistent-hit-for-decades/?sh=ed33bbb22602
https://200.hc.com/the-harpercollins-200/if-you-give-a-mouse-a-cookie/