George Lopez
October 6, 2021
Captivating..Inspiring..Entertaining. These are some attributes that characterize George Lopez's work.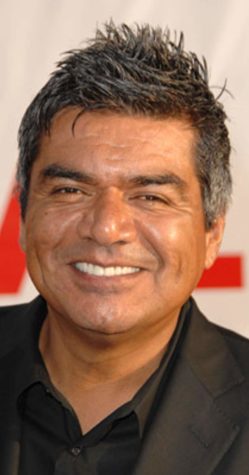 Born on April 23, 1961 in the state of Los Angeles California, George Lopez is a Latino American actor and comedian. He is most known for his famous sitcom The George Lopez Show, which ran from March 27, 2002 to May 28, 2008, and his appearance in the 2015 movie Rio. Biography.com reports that he was also the first Latino to have his own talk show on an American network, which was called Lopez Tonight. 
Lopez has revealed that the source of his dark comedy is a childhood upbringing full of emotional abuse. Lopez was deserted by his father at two months old and again by his mother at ten years old. His maternal grandparents took him in, though their own hardships prevented them from providing adequate care for Lopez. 
Comedy is a profession that draws heavily on one's personal life, and Lopez's experiences growing up with little communication with his family certainly impacted his own future comedy. Lopez remarks, "You become a guy who gets laughs from everyday observations: laundry and airplanes and relationships. If you grow up emotionally neglected, you do a deeper type of comedy."
Lopez's autobiography called Why Are You Crying?: My Long, Hard Look at Life, Love, and Laughter (2004) talks about his struggles in his life, and gives inspiration for becoming something of yourself, regardless of your origin story.
Over his lifespan, George Lopez has been nominated for a Grammy three times and won the sports Emmy for outstanding studio show in 2005 for the show inside the NBA. He also has won the Teen Choice Award for Choice Comedian in 2009. In 2011, he won the Alma Award for TV reality, variety, or comedy personality and acting for his famous talk show Lopez Tonight. In 2015, Lopez won an Imagen Foundation award for best actor in a feature film called Spare Parts.
Lopez's story is one of hope for those aspiring to rise out of difficult beginnings, with a promise of endless possibilities.
---
References
Biography.com editors. (2014, April 14). George Lopez. https://www.biography.com/performer/george-lopez
Poniewozik, J. (2005, August 22). 25 Most Influential Hispanics in America – TIME.  Time. http://content.time.com/time/specials/packages/printout/0,29239,2008201_2008200_2008191,00.html