Sonia Sotomayor
September 28, 2021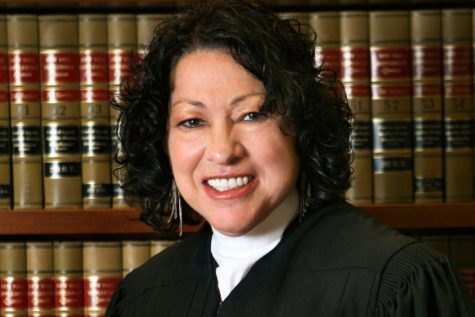 Sonia Sotomayor is the first Hispanic American to serve as a member of the Supreme Court, and the third woman to serve on the Supreme Court.  Sotomayor has many awards including the "Pyne Prize," which is the highest academic award for undergraduates at Princeton University.
She and her younger brother were raised in New York City until their father passed away from a heart attack (due to excessive drinking) when she was nine years old. After her father passed, Sotomayor hit the books and started her education journey. She also started to spend more quality time with her loving grandmother. Sotomayor's childhood growing up in a public housing project exposed her to mature realities of the world.
Sotomayor received her bachelor's degree from Princeton University, then later went to Yale Law School, both environments very different from those of her younger years. After graduating, she went to work as an assistant district attorney for four years. Years later she created history when the 44th President of the United States, Barack Obama, chose her as his first nomination to the US Supreme Court in 2009. 
Sotomayor's autobiography  My Beloved World (2013) continues to be a bestseller in English and Spanish languages. It focuses on her life growing up in the Bronx and her journey to becoming a member of the Supreme Court. The neighborhood she grew up in has been renamed in her honor along with a public school complex in Los Angeles, California. 
Sotomayor is passionate about diversity in higher education. She believes that "Until we get equality in education, we won't have an equal society."
---
References
Russian, A. (2020, September 11). 15 influential Hispanic Americans who made history. Biography.com. Retrieved September 14, 2021, from https://www.biography.com/news/notable-hispanic-americans. 
Current members. (n.d.). Home – Supreme Court of the United States. Retrieved September 14, 2021, from https://www.supremecourt.gov/about/biographies.aspx. 
Sonia Sotomayor –Academy of Achievement. (2021, February 19). Retrieved September 14, 2021, from https://achievement.org/achiever/sonia-sotomayor/#:~:text=Appointed%20to%20the%20U.S.%20Court,any%20appointee%20in%20100%20years.