Bruce Lee
May 26, 2021
Bruce Lee was a famous martial artist best known for making a new form of Kung Fu. He made Kung Fu popular in America through his roles in movies and TV shows, which sparked its popularity.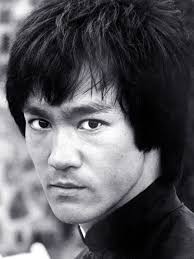 Lee was born in San Francisco although he was raised in Hong Kong until the age of 18. His parents were concerned about his constant street fights and encounters with the police in Hong Kong. As a result of this, they sent him off to America right after he turned 18. At first he lived with his family friends in Seattle, and while he was there, he graduated high school  and studied drama and philosophy. In Seattle, he opened his first martial arts school in 1964. After opening a second school in Oakland, he started to develop his own form of martial arts, Jeet Kune Do.
Lee had a solid acting career during his time on The Green Hornet. When the show got cancelled, he struggled to find acting jobs and earned his income from teaching Hollywood stars Jeet Kune Do in private lessons. During the film Marlowe in 1969, Lee gained some popularity after he destroyed an office using karate moves. After that however, he still struggled to find acting roles and went back to Hong Kong in 1971. There, he starred in two films that broke box-office records in Asia. He was also successful in the American films Fists of Fury, The Big Boss, and The Chinese Connection.
Lee used his popularity to make his own production company in the film industry. He wrote, directed, and starred in The Way of the Dragon in 1972. His next film Enter the Dragon was the first film to be a joint venture with Hong Kong and US production companies. Lee tragically passed 6 days before the film was released. After Lee's death, his films gained immense support and praise from his fans. It is said he changed the ways Asians were represented in American films.
---
References
Augustyn, A. (2012). Bruce Lee. Encyclopædia Britannica. https://www.britannica.com/biography/Bruce-Lee. 
Rushanan, M. (n.d.). Bruce Lee. https://brucelee.com/bruce-lee.