Ken Jeong: The Comedic Physician
The man who can make you laugh until your stomach hurts and yet prescribe you medicine for it
May 14, 2021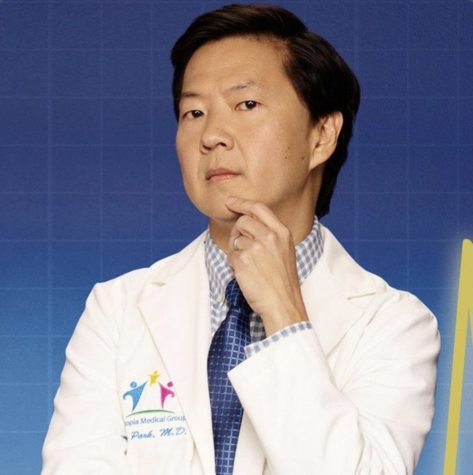 As a little kid we're asked, "what do we want to be when we grow up?" Some may reply with being a teacher, astronaut, firefighter or even the President of the United States of America. Ken Jeong not only dreamed bigger than the big man himself, who runs our country. But aspired and achieved saving lives through both medicine and through his comedic personality.
Ken Jeong was born Kendrick Kang-joh Jeong in Detroit, Michigan on July 13, 1969 to a family of South Korean immigrants. Jeong grew up in a big family who focused on academic excellence as his father was a well known college professor. Although excelling tremendously in his grades and finishing high school at age of 16, Ken had a deep rooted passion for comedy. He believes he inherited his father's great sense of humor and wanted to share that with an audience.
But his parents wanted him to focus on having a more steady and practical career. Jeong went on to pursue his interest in medicine at Duke University and then obtained  his M.D. at Chapel Hill School of Medicine in North Carolina.
Ken Jeong never lost his love for comedy. Throughout his college years he found himself making appearances in open mic and stand-up comedy shows. Post graduating and starting his professional career in medicine, Jeong had more time on his hands to further enhance his comedic skill. 
He was later urged to move to Los Angeles after a few judges from the Big Easy Laff-off loved his performance. Confident in his wins in amaetur comedy shows and his work at Kaiser Permanente Hospital, Jeong found himself moving up in both fields.
He picked up acting as he got a role on the drama series The Big Easy, then picked up a few more minor but impactful acting roles. His debut in Knocked Up compelled him to leave his procession as a doctor and pursue comedy full time.
Before ending his medical career, Jeong met his present wife, Tran Jeong at a medical school practice in Los Angeles. The two got married in early 2003 then four years later had their twin girls, Zooey and Alexa. The new family was off to a happy start until 2007 when Tran found out she had cancer. As his wife was battling cancer, Ken decided to take on a role in the 2009 in the BlockBuster The Hangover to dedicate his role and lines to his wife, sick at home. He provided inside jokes and read lines in Vietnamese to put a smile on his wife's face.
Ken Jeong defined all odds finding a way to make both comedy and medicine work in unison. 
References
---
Who is Ken JEONG? Everything you need to know. (n.d.). Retrieved April 14, 2021, from https://www.thefamouspeople.com/profiles/ken-jeong-30093.php#:~:text=Childhood%20%26%20Early%20Life,a%20professor%20in%20a%20university. 
Sale, A. (2015, March 25). Cancer changed Ken Jeong's COMEDY: Death, sex & money.  Retrieved April 14, 2021, from
https://www.wnycstudios.org/podcasts/deathsexmoney/episodes/ken-jeong-death-sex-money 
Paoletto, I. (2019, October 28). Ken Jeong opens up about his career path from the medical field into Comedy ACTING, his recent roles, and representation in Hollywood. Retrieved April 19, 2021, from https://www.businessinsider.com/ken-jeong-interview-career-path-representation-in-hollywood