Eugene Lee Yang
May 5, 2021
With social media influencers being the new celebrities of a generation, there are few who are able to hold the spotlight and stay in the public's eye. One of those influencers is Eugene Lee Yang.
Eugene Lee Yang is a South Korean-American filmmaker, producer, actor, director, and activist. He was born in Pflugerville, Texas on January 18, 1986, as the son of two immigrant parents, Min-yeong Lee and Jae-hong Yang. Early on in Yang's life, he had always felt his Asian features would hold him back, especially in the entertainment industry due to the lack of Asian representation in mainstream media. "I was a very insecure, self-conscious kid, and as an artist even more so. I always assumed that my otherness was a curse — that I would be held back by my Asian and queer identities. My time online has shown me that the viewers will respond most to authentic storytelling."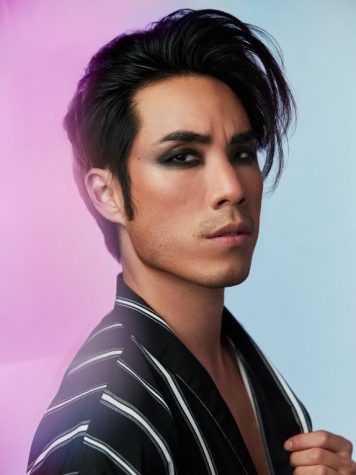 Eugene's worries dissipated when he began working for Buzzfeed, a media company that allows its employees to produce videos for their numerous YouTube channels. Eugene's time at Buzzfeed led him to create a plethora of videos that ranged from comedic entertainment to more serious topics such as body image, Asian stereotypes, and a video titled Women's Ideal Body Types Throughout History which is still Buzzfeed's most popular video sitting at 40 million views. 
After working behind the camera Eugene and three other producers were prompted to start a series called The Try Guys where they try something new every episode. The series became wildly popular, and in 2018 Eugene along with his other co-stars left Buzzfeed to start their own company called 2nd Try LLC that they still manage today.
With Eugene's platform he's been able to spread awarness on topics he deems important such as the video titled "I'm Gay" where Eugene came out as gay in a video he produced, wrote, and choreographed. He also advocates and volunteers for The Trevor Project, which is an organization that focuses on preventing suicide among the LGBTQ+ community. 
Not only does he support the LGBTQ+ community, but also does his best to bring awareness to the racism against Asians in America and in the media through videos he produced for Buzzfeed such as Awkward Moments Only Asians Understand and If Asians Said the Stuff White People Say. In the videos, Eugene brings attention to microaggressions and racist slurs used to oppress Asian Americans. He had even made an hour-long Fundraiser video on The Try Guys YouTube channel addressing the recent surge in Asian hate crimes.  
Check out the Try Guys video addressing Asian hate in America! Link: https://www.youtube.com/watch?v=14WUuya94QE
---
References
Montague, Z. (2018, April 19). BuzzFeed's Eugene lee Yang Mixes humor with social commentary. Retrieved April 18, 2021, from https://www.nytimes.com/2018/04/19/style/buzzfeed-eugene-lee-yang.html
Nast, C. (2016, January 13). Eugene Lee YANG'S taking on Asian American Stereotypes one viral video at a time. Retrieved April 18, 2021, from https://www.glamour.com/story/asian-americans-media
NBC News (2016, September 15). BuzzFeed's Eugene lee Yang on AUTHENTICITY, 'Try Guys,' and embracing Your 'Asian-ness'. Retrieved April 18, 2021, from https://www.nbcnews.com/news/asian-america/buzzfeed-s-eugene-lee-yang-authenticity-try-guys-embracing-your-n623076