Olivia Rodrigo
May 21, 2021
Olivia Rodrigo is a bright new up-and-coming singer and actress of Filipino descent. Specifically, she is biracial with a Filipino father and a German-Irish mother. In a YouTube video for Asian Pacific Heritage Month, she explained, "Filipino heritage comes from my great-grandfather. He came in a boat from the Philippines when he was just a teenager. Can you imagine moving to a whole new country all by yourself?"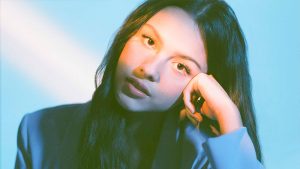 Rodrigo grew up in Temecula, California and took an interest in the performing arts since the age of six. Her teacher pushed her to start acting because of how expressive her singing is. She tried and failed many auditions, but at the age of 12, she acquired a lead role in an American Girl movie, Grace Stirs Success as well as a lead in the Disney Channel sitcom Bizaardvark (Chang, 2018). And the rest is history.
She landed her first song on the Billboard Hot 100 (a chart that tracks the biggest hit songs in the United States for any given week) in January of 2020 with "All I Want" from the Disney spin-off High School Musical: The Musical: The Series, in which she played a lead role as well. Despite seeming to be merely an actress working for Disney, she actually single handedly wrote that song herself, a pop ballad about her character's struggles in romantic relationships, when she was only 16 years old.
"All I Want" debuting on the charts at #90 was an impressive achievement, especially for her age, but that does not compare to her musical success a year later with her smash-hit single, "Drivers License," which debuted at #1 on the Hot 100 and stayed there for eight straight weeks (Dumaual, 2021). It debuted at #1 on the Global 200, Spotify, Apple Music, and Amazon Music charts too, and broke the record for fastest song to reach 100 million streams. She is definitely the youngest artist to ever achieve this success. Her age can explain why "Drivers License" was this successful; its vulnerable and emotional storytelling in its lyrics and performance have connected with the youth, and their collective power gave it its popularity.
Many past child-stars who have achieved similar success at Rodrigo's age have been white, such as Britney Spears, Avril Lavigne, Taylor Swift, and Billie Eilish. Rodrigo's success in itself is breaking boundaries. Because of this, she is an icon to many youth of color in her generation who they find relatable and empowering in her songwriting and fame.
---
References
Dumaual, M. (2021, January 20). This Filipina just debuted at No. 1 on Billboard's Hot 100 and Global 200 charts. ABS. https://news.abs-cbn.com/entertainment/01/20/21/this-filipina-just-debuted-at-no-1-on-billboards-hot-100-and-global-200-charts.
Chang, M. (2018, January 26). Olivia Rodrigo Of Disney's "Bizaardvark" Chats About Acting, Singing, Her Filipino Family And Skateboarding. CAAM. https://caamedia.org/blog/2018/01/19/olivia-rodrigo-of-disneys-bizaardvark-chats-about-acting-singing-her-filipino-family-and-skateboarding/.
Olivia Rodrigo | Asian Pacific American Heritage Month | Disney Channel. (2017). YouTube. https://www.youtube.com/watch?v=U7RKXA7l36k.