Gary Locke
May 26, 2021
Gary Locke is a United States politician who has previously served as the US Ambassador to China, the 36th Secretary of Commerce, and the 21st Governor of Washington. As of now, he is the first and only Chinese-American to ever have served as governor of any US state.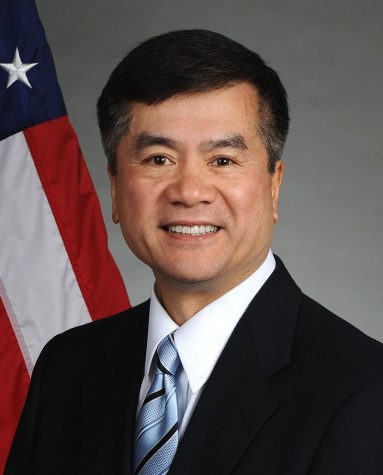 Born on Jan. 21, 1950 into an immigrant family, he lived in Seattle for his formative years. He became an Eagle Scout and graduated from high school in 1968, with honors. He attended Yale University for his bachelor's degree in political science, and earned his law degree from Boston University. 
Shortly after earning his law degree, Locke began his decades' worth of public service by becoming the Deputy Prosecutor of King County. In 1983, he was elected to the Washington State House of Representatives, then to the King County executiveship in 1994, and then as the Governor of Washington in 1997. 
On the website maintained when he was governor, Locke had focuses such as "Strengthening the economy and creating jobs," "Advocating and modeling responsible government," and "Advocating and modeling responsible government," goals he continued to pursue as Commerce Secretary. 
Locke had served as Commerce Secretary under the first Obama administration, where he pushed for austerity in terms of government spending. During the second Obama administration, he became the 10th Ambassador to China, where he demanded action addressing China's air pollution issues. 
He currently is serving as interim president of Bellevue College. Yet, Locke is poised to leave behind a legacy of nearly 40 years of public service; prioritizing honesty, transparency, accountability in terms of how he served his terms. 
---
References
Gary Locke. (n.d.). Harvard Kennedy School Institute of Politics. Retrieved April 19, 2021, from https://iop.harvard.edu/fellows/gary-locke
Gov. Gary Locke. (n.d.). National Governors Association. Retrieved April 19, 2021, from https://www.nga.org/governor/gary-locke/ 
About the Governor. (2004). Washington State Office of the Governor. Retrieved April 19, 2021, from https://www.digitalarchives.wa.gov/governorlocke/bios/bio.htm