Jerry Yang
May 5, 2021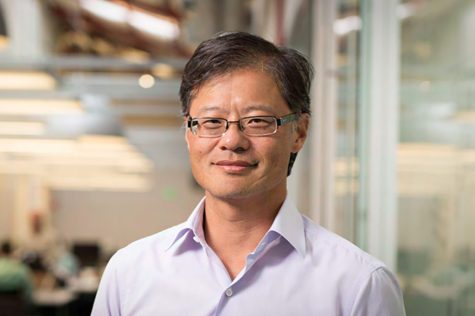 Jerry Yang is an Asain American who helped create a huge search engine called Yahoo! Here is how it came to be.
According to thefamouspeople.com, Jerry Yang was born in Taipei, Taiwan on November 6, 1968 and he and his family moved to California in the United States when he was ten years old. He went to school there and was placed into an advanced placement class. 
Yang went to Stanford University and during his time there he discovered the world of the internet. He then created the website known as Yahoo! because the information on the web was all mixed up and hard to get to. Only 5 years after obtaining masters and bachelor degrees, he dropped out to make Yahoo! an actual company.
According to news.stanford.edu, Yang and his wife support numerous groups and scholarships at the university. He's also won various awards such as being called one of the most influential men and a top innovator.
After Yahoo!, He went on to found AME Cloud Ventures, which invested funding into popular apps and sites like wattpad.com.
References
---
Stanford University (2021, January 15). Jerry Yang elected chair of Stanford University Board of Trustees. News.stanford.edu. Retrieved April 18, 2021 from https://news.stanford.edu/today/2021/01/15/jerry-yang-elected-chair-stanford-university-board-trustees/#:~:text=Jerry%20Yang%2C%20a%20Stanford%20graduate,term%20begins%20July%201%2C%202021.
The Famous People (no date). Jerry Yang Biography. Thefamouspeople.com. Retrieved April 18, 2021 from https://www.thefamouspeople.com/profiles/jerry-yang-5641.php