Maya Lin
May 14, 2021
Maya Lin is an extremely talented sculptor and architect who is famously known for her design of the Vietnam Memorial in Washington D.C.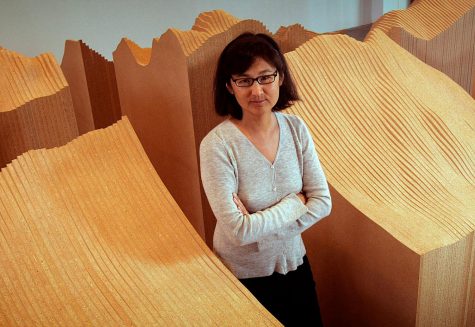 Lin was born in Athens, Ohio on October 5, 1959. She was accepted into the prestigious Yale University and studied sculpture and architecture. In 1981, Lin graduated with a bachelor's degree. After designing the Vietnam Memorial, she briefly went to Harvard but quickly left for a job in Boston. Lin graduated with a master's at Yale in 1986.
During her senior year at Yale, Lin won the nationwide competition, which was sponsored by the Vietnam Veterans Memorial Fund, to design a monument honoring the Veterans who had died in that war. Her design consisted of a polished V- shaped rock with more than 58,000 names of the soldiers who had died or were missing in action. Lin's design sparked controversy because it was not a traditional heroic design. To please those opposing the monument, U.S. soldiers mounted a flag near the monument. This event proved to be mentally draining for Lin, and she returned to school.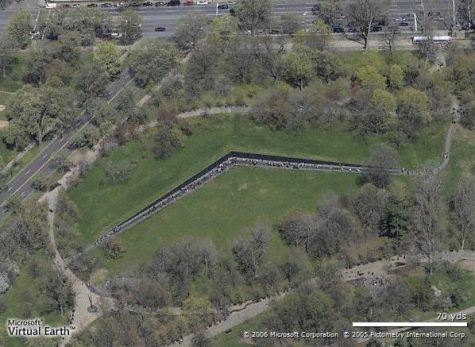 In 1989, Lin also designed a monument in Montgomery, Alabama for the Southern Poverty Law Center. The design is a water fountain-like structure with a quote from Martin Luther King Jr. carved into a black granite wall  and a disk with the names of 40 civil rights martyrs and major dates for the civil rights movement. 
Steering away from only designing memorials, Lin started sculpting artwork which is inspired by the landscape of Earth. She designed artwork for the bicentennial of the Lewis and Clark Expedition. Her final memorial was called What Is Missing? and was created to draw attention to the threat to biodiversity.
---
References
A&E Networks Television. (2020, August 7). Maya Lin. Biography.com. https://www.biography.com/artist/maya-lin.