Harriet Tubman
March 29, 2021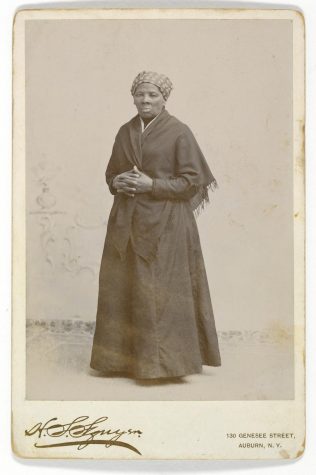 Harriet Tubman is a well renowned Civil Rights activist, known for her efforts to maintain the "Underground Railroad," which is the name for an overground path through which slaves escaped to the north by walking.
Because Tubman was a former slave, not much is known about her early life. It has been estimated that she was born around 1820 to 1825, in Dorchester County, Maryland. The railroad had long existed before Tubman had known about it, with her first traveling on it in 1849, when she traveled with her brothers in order to make it to freedom. However, her brothers had second thoughts after seeing that they were wanted back for a reward. Harriet went back to the plantation with them but did not stay in order to remain free.
After a escaping to the free state of Pennsylvania, she became inspired and determined to escort her family and others bound by slavery to the north. She wanted them to feel the same way she did after making the trip, as it "felt like heaven" to be finally free.
Until the start of the Civil War, Harriet guided over 300 people across the railroad within 19 trips. Even after the Fugitive Slave Law passed, making even Northern states not safe, she continued on and extended the railroad to Canada where slavery had been outlawed. During the Civil War, she continued freeing slaves and became a spy in the Union Army. She herself led the army to free 700 slaves in South Carolina during the Combahee River Raid. She died on March 10, 1913 surrounded by her family. Her legacy as an activist inspired later generations of activists by any means necessary to seek change.
---
References
Biography.com Editors. (2014, April 2). Harriet Tubman Biography. Biography.com Retrieved March 10, 2021, from https://www.biography.com/activist/harriet-tubman