Margaret Thatcher
March 26, 2021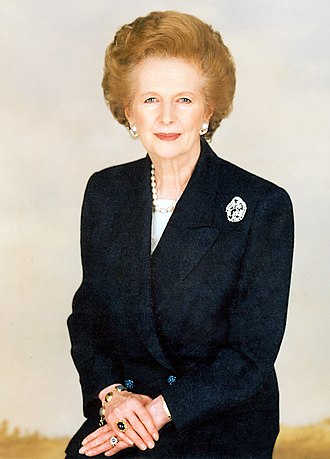 Not only was she the first woman to lead a major Western democracy, Margaret Thatcher still holds the record for longest serving British Prime Minister in the twentieth century. She won three successive elections to serve eleven years between 1979-1990.
It took 258 years for a woman to be elected prime minister, and the second female prime minister would not come until 26 years after Margaret Thatcher. Despite this, Britain is still ahead of the curve when compared to other major Western democracies like the United States, which has yet to elect a female President. However, just recently on January 20th, 2021, Kamala Harris was sworn into office as vice president, making her the highest-ranking female official in U.S. history.
Thatcher was born on October 13, 1925, and died at the age of 87 on April 8, 2013. She studied chemistry at Oxford University and even read for the Bar before being elected as a member of parliament. 
During her time in office, she was known for reshaping most aspects of British politics, reviving the economy, and reforming outdated institutions. Along with Ronald Reagan, she founded a school of conservative conviction politics, which has had a lasting effect on British and American politics. 
Margaret Thatcher's involvements with other nations earned her the highest international profile of any British politician since Winston Churchill. She was an influential and respected political leader and became a reference point for those to come.
For more information about Margaret Thatcher, you can stream The Iron Lady on Netflix starring Meryl Streep.
---
References
Biography. (n.d.). Margaret Thatcher Foundation. https://www.margaretthatcher.org/essential/biography
History of Baroness Margaret Thatcher. (n.d.). GOV.UK. https://www.gov.uk/government/history/past-prime-ministers/margaret-thatcher