Cicely Tyson
March 24, 2021
Cicely Tyson: one of the most powerful women in the black film industry. From her minor appearances in movies and shows to her performances in Sounder and The Autobiography of Miss Jane Pittman, Tyson's career over the past seven decades has led to prestige and recognition for her portrayal of strong female characters, including nominations for the Academy Award for Best Actress (Sounder) and Golden Globe for Best Actress (Sounder).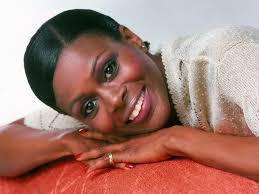 Tyson was a successful fashion model before becoming an actress. She was first discovered by a photographer who worked for Ebony magazine. A little after her discovery, she made her first appearance in a show series called Frontiers to Faith in 1951; however, her first role in a film wasn't until 1956 in the movie called Carib Gold. 
A few years later in her career, she was noticed by producer David Susskind, and was cast in a role on the series Eastside/Westside. At this time, she was the only African American woman to be a part of the regular cast of the show. The more roles she played, the more her popularity grew.
Later on in her career, she appeared in many successful films, including The Help, Because of Winn Dixie, Why Did I get Married, Fried Green Tomatoes, and even made a recurring appearance on the popular show How to get Away with Murder. On January 28th of this year, Cicely Tyson passed away at the age of 96. Cicely's portal of a strong, positive black woman is the reason why her life on the screen will never die. She will be dearly remembered as the wise Black Grandmother of the Black film Industry.
---
References 
IMDb TV (n.d.). Retrieved March 04, 2021, Cicely Tyson from https://www.imdb.com/name/nm0001807/
McFadden, R. (2021, January 29). Cicely Tyson, an actress WHO Shattered Stereotypes, dies at 96. Retrieved March 12, 2021, from https://www.nytimes.com/2021/01/28/obituaries/cicely-tyson-dead.html
Biography.com (2021, January 29). Retrieved March 12, 2021, from https://www.biography.com/actor/cicely-tyson