Assata Shakur: The Face of Black Activism
Who is the woman viewed as an idol, yet a threat to the United States?
March 24, 2021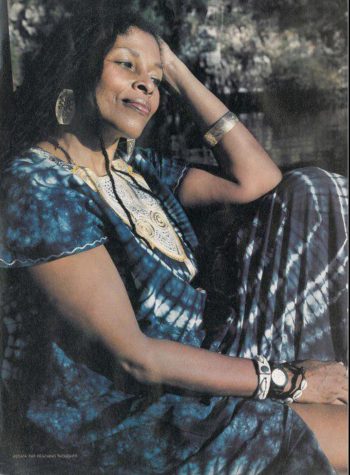 Assata Shakur, one of the most wanted terrorists in America, is one woman law enforcement cannot keep still. Shakur is the aunt of the famous rapper Tupac Shakur and just like her nephew, she holds controversial beliefs and actions. Today, law enforcement paints her as a menace to society, but among the African American community, she remains an unfeared figurehead.
Shakur was known for her political activism and involvement within the Black Panther Party and the Black Liberation Army. Despite her leaving, Shakur left her mark in the few programs by the Black Panther Party dedicated to young black children. 
Assata was born JoAnne Deborah Chesimard on July 16, 1947. But, in the year of 1971, Joanne Chesimard became Assata ("she who struggles") Olugbala ("saviour") Shakur ("the thankful"). 
Despite her troubled youth, Shakur went off to college to continue her education and activist journey, where she found her voice fighting for equality for African Americans, was introduced to Black Nationalist organizations, and had her first run in with the law. In 1967 she was arrested for protesting against the lack of recruitment of black faculty members and the small amount of black study programs taught at her school.
Assata was unstoppable, and her presence became known across the country. But, law enforcement wanted to put an end to her "heroic" story in America. In May 1974, during a shootout between the Black Liberation Army and state troopers in New Jersey, Assata killed a state trooper named Werner Foster. She was later found guilty of first degree murder and then sentenced to 26 to 33 years in prison. 
 But, Assata was deemed unstoppable for a reason. She later escaped prison and was granted asylum in Cuba as a refugee in 1979.
To this day, Assata remains in Cuba with a $2 million warrant for her arrest. But, she upholds a legacy as one of the most influential and unfearful leaders among African Americans today. 
---
References
Collisson, C. (2019, August 02). Black Panther PARTY (u.s.a.). Retrieved March 02, 2021, from https://www.blackpast.org/african-american-history/black-panther-party/
History.com Editors. (2017, November 03). Black Panthers. Retrieved March 03, 2021, from https://www.history.com/topics/civil-rights-movement/black-panthers 
Who is Assata Shakur? Everything you need to know. (n.d.). Retrieved March 03, 2021, from https://www.thefamouspeople.com/profiles/assata-shakur-49213.php 
Encyclopedia.com. (2005, December 11). Shakur, Assata 1947-. Retrieved March 03, 2021, from https://www.encyclopedia.com/history/historians-and-chronicles/historians-miscellaneous-biographies/assata-shakur 
Democracy Now. (2013, May. 03). Assata Shakur in Her Own Words: Rare Recording of Activist Named to FBI Most Wanted Terrorist List. YouTube. https://youtu.be/nvYqYlvboEg