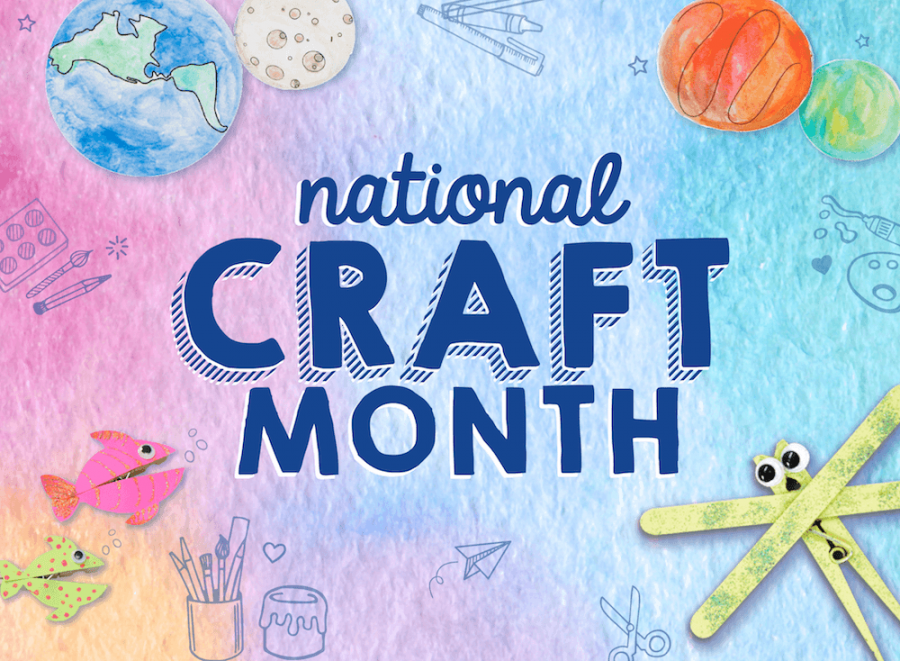 National Craft Month!
Take this month to discover new interests and use your creativity
March 19, 2021
In 1994, March became the month to take the time to find oneself within creativity and focus on finding a craft. National Craft  Month was established by the Craft & Hobby Association, now known as the Association for Creative Industries (AFCI), to guide others in expressing themselves in order to reduce stress and anxiety. In the past, the word "crafting" was used as a synonym to the term "trade." This meant that a person was skilled in a particular area. In more modern times, the word refers to someone using their skills to make something creative. This holiday can be enjoyed by all; it's all about what sparks your interests, or even your goals. 
Check Out The Crafts Created By Long Reach Students
---
Freshman Uyen Nguyen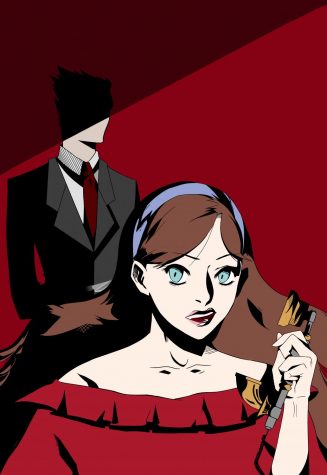 "I read a story last year in English class and it really inspired me to create this piece, as the concept of the story really fit a new art style I was experimenting with at the time." Nguyen continued, "I think the thing I enjoy the most about digital art is how many different things I can experiment with because there's no limitation on what materials you have or if you make a mistake.
---
Junior Jamaelah Destry 
"Knitting helps me take a step back from everything stressing me out and just be in the moment." Destry continues,  "I don't have to think too much while doing."
---
Sophomore Carol Ceasar
"I've been knitting for around five years and crocheting for one […] mostly stuffed toys and amigurumi that I give away to friends and family. I used to focus more on making useful accessories like hats and gloves but I picked up crocheting last March for the express purpose of making toys and now that's kind of all I do."
---
Sophomore Colin Ruiz
"I love to sew by hand. It's so satisfying to individually stitch each piece of fabric together and to complete a challenge that I put myself up for. It's also a perfect way to relax, as sewing can fill up the many open hours of the day."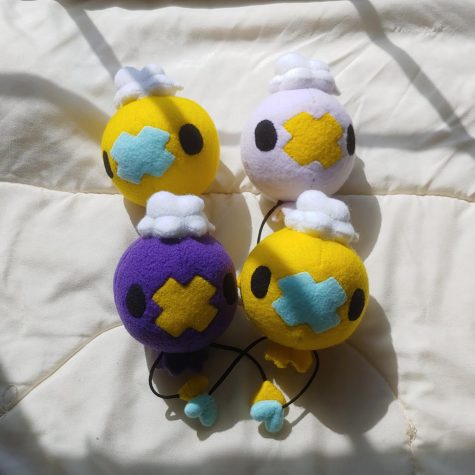 ---
Sophomore Sarah Omer
"I initially began picture journaling to relieve stress and anxiety. However, as I continued on with it, I was taught that anyone has the ability to be creative, there is not a concrete definition of what "creativity" is, and in the world of creativity, anyone can be talented."
---
For the rest of the month, feel inspired to develop a new skill! Watching videos or reading articles with step-to-step guides can help you get started in crafting. Especially during times of quarantine and social distancing, having the opportunity to experience something new and learn more about yourself can give you an outlet. This could include discovering more about scrapbooking, knitting, crocheting, painting, or whatever you put your mind to, in an effort to relax and celebrate National Craft Month!
---
Local Craft Stores Near Us
Michaels: 9041 Snowden River Pkwy, Columbia, MD 21046 (Michaels Stores – Art Supplies, Crafts & Framing)
JOANN Fabrics and Crafts:  6161 Columbia Crossing Cir, Columbia, MD 21045  (Official JOANN™ Fabric and Craft Stores Online)
Hobby Lobby: 9031 Snowden Square Dr, Columbia, MD 21046 (Hobby Lobby Arts & Crafts Stores)