Let's Celebrate Black History Month: Chadwick Boseman
Black Independence and Self-Determination
February 24, 2021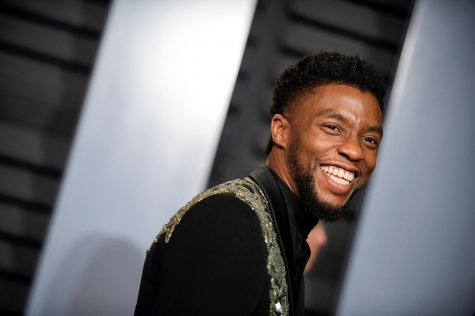 The name Chadwick Boseman brings two words to mind: Black Panther, one of the highest grossing films of all time due to its immense representation of African culture and inclusion of black women in strong leadership roles.
The film won three Academy Awards and was nominated for seven. Myles Hudson, an editorial intern at Encyclopedia Britannica, says, "Wakanda is, in many ways, a locus of Black independence and self-determination. 
Born in Anderson, South Carolina, Boseman grew up with three older brothers and two working-class parents. He played basketball in high school before pursuing a career in theatre.
Boseman attended Howard University and worked at an African bookstore while earning his undergraduate degree. It was this bookstore that interested him in the Black Panther comics.
ABC Family's show Lincoln Heights introduced Boseman to the world of Hollywood and film. He went on to portray T'Challa in Black Panther as well as renowned historical figures such as Jackie Robinson in 42, James Brown in Get on Up, and Supreme Court Justice Thurgood Marshall in Marshall.
Upon being cast as T'Challa in Black Panther, Boseman encouraged the cast to discuss the symbolism and spirituality of Africa and advocated for the actors to use traditional South African accents. 
Unfortunately, Chadwick Boseman's legacy was cut short in 2020 when he passed away from colon cancer after four years of surgeries and chemotherapy. Upon his passing, it was revealed that many of his acclaimed projects were filmed during rigorous treatment for his illness.
Hudson, M. (n.d.). Why was the Black Panther film so popular? Britannica.