Hispanic Heritage Month: Elizabeth Acevedo
Who is Elizabeth Acevedo?
September 16, 2020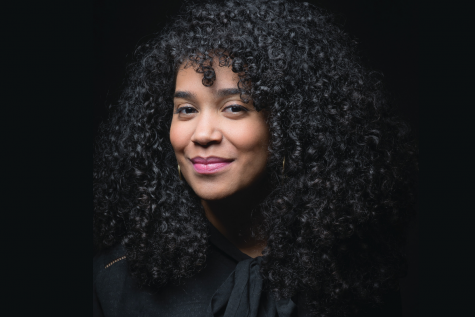 From performing in poetry slams to being honored for admiring and acknowledging Latin culture and experiences in her publishings, Elizabeth Acevedo is an Afro-Dominican award winning novelist and poet. She is known for her New York Bestselling novels The Poet X (2018) and With the Fire on High (2019). 
Born on February 15th, 1988 in New York City, New York, Acevedo grew up as the only daughter of Dominican immigrants. She enjoyed reading as a child and listening to stories told by her parents and grandfather. Before discovering poetry, Acevedo was first interested in becoming an artist in music. As for her education, she attended George Washington University and earned her Bachelor's Degree in Performing Arts and a Master of Fine Arts in Creating Writing from the University of Maryland. 
Acevedo's books include Beastgirl & Other Origin Myths (2016), which is a collection of folkloric poems focused on the historical, mythological, gendered, and geographic experiences of a first generation American woman. She also collaborated with poets Mahogany L. Browne and Olivia Gatwood for the poetry collection Woke: A Young Poet's Call to Justice, published in March 2020. As an author, she has won the 2018 National Book Award for Young People's Literature, Printz Award for Excellence in Young Adult Fiction, Carnegie Medal, and the Boston Globe Hornbook Award. Today, Acevedo continues to inspire young writers through her appearances at high schools, colleges, and universities.
"The world is almost peaceful when you stop trying to understand it." -Elizabeth Acevedo
Elizabeth Acevedo's Website: http://www.acevedowrites.com/
Novels: