Hispanic Heritage Month: Dr. Ellen Ochoa
October 15, 2020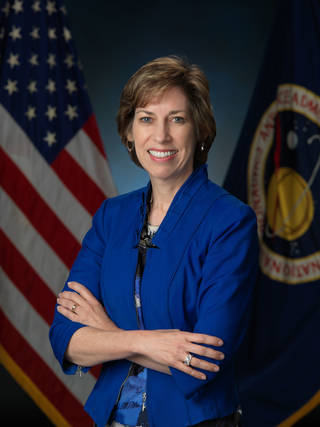 Entering space is an accomplishment in and of itself; however, Dr. Ellen Ochoa was the first Hispanic woman to go to space, where she has spent almost 1,000 hours. In addition to being the first Hispanic woman in space in 1993, she was the first Hispanic and second female director of the Johnson Space Center, an entity of NASA located in Houston, Texas. In fact, there are a total of six schools named after Dr. Ochoa.
Ochoa was both born and educated in the state of California, receiving her Bachelor's degree in physics from San Diego State University, and she later pursued her master's and doctorate in electrical engineering at Stanford University. She is the recipient of the Distinguished Service Medal as well as the Presidential Distinguished Rank Award. Her work at NASA involved the investigation of optical systems, and she is a member of multiple boards as well as chairing the Nomination Evaluation Committee for the National Medal of Technology and Innovation.
Photo Credit: NASA. Dr. Ellen Ochoa, Johnson Space. NASA, National Aeronautics and Space Administration, 29 May 2018, www.nasa.gov/centers/johnson/about/people/orgs/ bios/ochoa.html. Accessed 9 June 2020.