Hispanic Heritage Month: Salvador Dali
September 29, 2020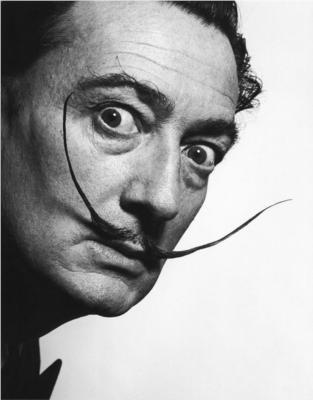 Born on May 11th, 1904, Salvador Dali was an eccentric and highly acclaimed artist from Figueres, Catalonia, Spain. After becoming accustomed with how the French live and the art in Paris during one of his many trips there, he met Andre Breton, who exposed him to Surrealism. Using this inspiration, he returned home with an even more developed and unique artistic style. However, Andre Breton was a political movement leader in Paris and disagreed with Salvador Dali's apolitical stance with his art and expelled him from using Surrealism.
Dali's expulsion didn't hinder his artistic success, as he was seen as the "heart of the classical period" in the 1950's. This was when he started to have more pieces with religious as well as scientific affiliation. Salvador Dali was so talented that his art was able to develop as the world developed. An example was when themes of science and modernization were becoming popular, so he had his art reflect this trend. He died on January 23rd, 1989, and he will forever be a lasting figure in Spanish as well as American History.
"Salvador Dalí." Salvador Dalí Museum, thedali.org/about-the-museum/timeline/.