Hispanic Heritage Month: Luis Leloir
September 21, 2020
The body is fascinating; as we breathe, as we blink, as we exist–hundreds of things are happening in our body. Some of these processes are common knowledge thanks to the scientists who study cells and how the body works, but some are left unknown. The human body is a wonderland of processes that work together to keep everyone safe and sound, and this knowledge of it is partly thanks to scientists like Luis F. Leloir.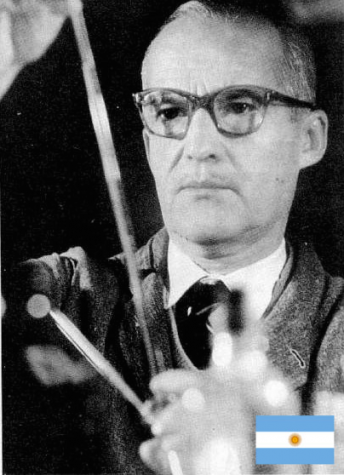 Leloir, born on September 6, 1906, was a man of mystery. His early life is shrouded in doubt and confusion, with his life's work being one of the few things often talked about. What is known is that he attended the University of Buenos Aires and graduated as a Medical Doctor. Soon after, he collaborated with many other scientists and jumped from workplace to workplace to develop his research. It was in the College of Physicians and Surgeons, Columbia University, New York that he was able to discover what he is most known for: sugar nucleotides. 
Working with Ranwel Caputto, Carlos E. Cardini, Raúl Trucco and Alejandro C. Paladini, he was able to study the metabolism of galactose and discover sucrose, trehalose, and uridine diphosphate acetylglucosamine. The reason why his work was very important to others was because this information could then be used to study the body thoroughly leading to cures and even further advancements. 
Leloir died on December 2, 1987. It's not exactly clear how he died, but it is no doubt that his death had impacted the science world, and the real world, significantly. Without him and the help of others, we wouldn't be as sure as to why our body does the things it does, and what those "things" can possibly mean for our health and safety.
Photo Credit: Luis Leloir – Facts. NobelPrize.org. Nobel Media AB 2020. Mon. 1 Jun 2020.