Hispanic Heritage Month: Celia Cruz
September 23, 2020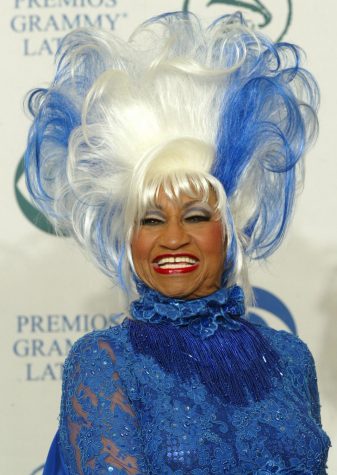 Úrsula Hilaria Celia Caridad Cruz Alfonso, widely known as Celia Cruz, was donned the Queen of Salsa Music due to her musical legacy that includes 23 gold records and several Grammys and Latin Grammys. During her life, she starred in multiple films and was awarded a star on the Hollywood Walk of Fame. A TV series based on her life, Celia, premiered in 2015 on Telemundo.
Before her rise to fame, Cruz grew up in Havana, Cuba, which greatly influenced her style of music later in her life. Despite her father's wishes for her to pursue a career in teaching, Cruz attended Havana's National Conservatory of Music before abandoning that path to divert all of her focus to her musical career. Following the Communist takeover of Cuba, Cruz immigrated to the United States where she continued her 40-year singing career. Unfortunately, Cruz passed away in 2003; however, her legacy is remembered through her music and the aforementioned drama series.
Image Credit: Bei. Celia Cruz. 2002. Brittanica, www.britannica.com/biography/Celia-Cruz/images-videos. Accessed 10 June 2020.