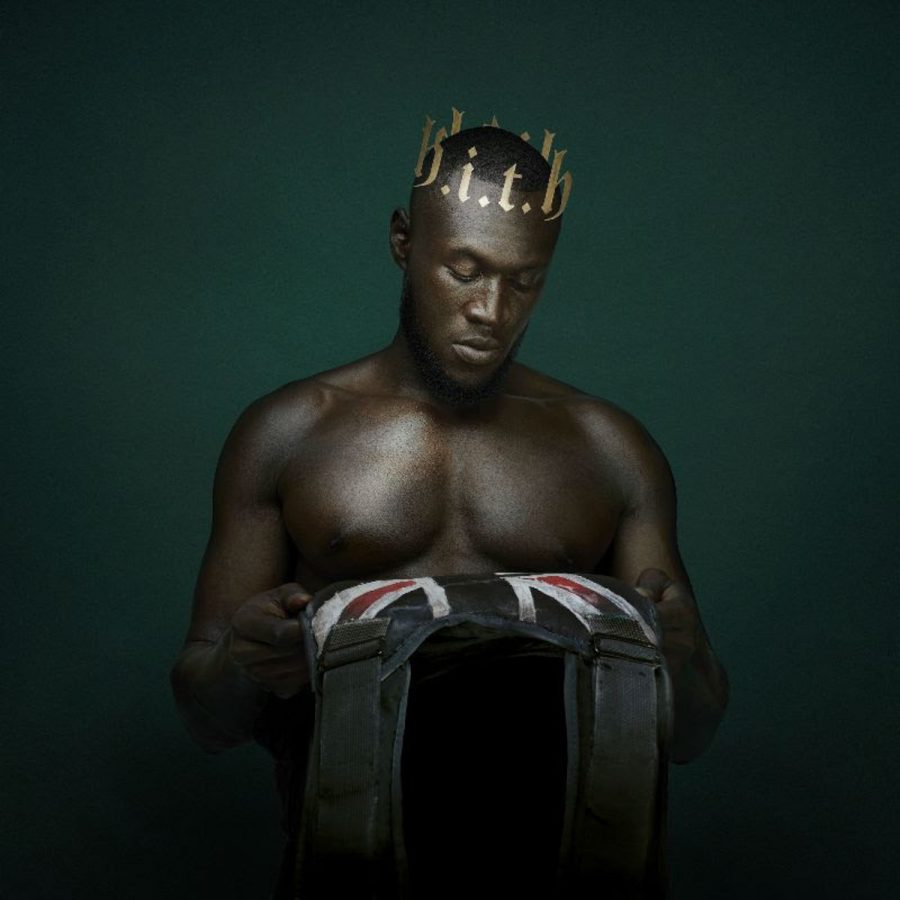 This New Album is Taking Countries by Storm
Review of Stormzy's New Album
The black British artist Stormzy is rising to the top with his new album, Heavy is the Head, giving a voice to the unheard.
Stormzy is one of the United Kingdom's most popular rising artists and gained popularity in America when his album, Gang Signs and Prayer, dropped in 2017.
His newfound fame was seen by millions when appearing on the cover of Time magazine and topping the list of next-generation leaders.
Kwabla Boateng, a junior, is one of Stormzy's 14,231,237 monthly listeners and considers himself a true fan.
 "I've been listening to him ever since he was on SoundCloud. I feel like he's a hidden gem that not many people know about in the United States, and I really wish his songs would be played on the radio more so people could hear how good he is," comments Boateng.
SoundCloud is a music platform where anyone could share their music and have people listen to it. Stormzy gained fame from his freestyles on this platform.
Stormzy's new album, Heavy is the Head, made a real impact on new listeners as he gained many new fans from his latest work.
"I'll admit, I've never heard of him until I saw one of his songs from his new album appear in my Apple playlist, 'Rap Life.' I became a fan as soon as I listened to the full album," John Smithson, a senior, says.
The album was able to make such an impact because of the variety of social issues he sheds light on and how the underlying message can be felt through the eerie and heavy sound of some of his songs.
Smithson says, "It's like even if you don't personally understand what he's trying to say, you can tell that it's emotional, based on the dark sound in the background."
In his new album, Heavy is the Head, the song, "Superheroes," had a deeper meaning to some more than others.
"'Superheroes' is a song that you have to listen to at least twice to catch all of the messages Stormzy is rapping about," Boateng says.
The song was a love letter and homage to the new black British generation and he even says, "All I see is innovators and a bag of icons."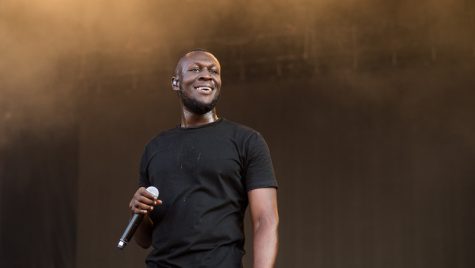 Although this message may not resonate with some people, it still sheds light on an underrepresented group, which is the black British generation, especially in the United States. 
The song starts as if he is talking to the listener and does this by using the pronoun "you." This makes the song more intimate and personal, as if there is a conversation going on between him and the listener.  
The instrumentation is rhythmic and makes the listener feel like they are on a beach soaking up the sun without a worry in the world. 
Boateng says, "the instruments in the song made me feel like it was summer again." 
On top of the unique instrumentation, he also samples the Tracy Beaker theme song, a children's TV show from the UK aired in the early 2000s. 
Ellie Fisher, a sophomore, says, "Although I never heard of that TV show, many people probably liked the reference because it reminded them of their childhood."
 This specific song on the album can reach out to those of different backgrounds by being able to touch on something that may be nostalgic to people such as the TV show or rapping about an underrepresented group.
 Another song on the album called "One Second" features popular R&B singer, H.E.R., which gives a completely different feel than all of Stormzy's other songs on the album. 
Junior Faith Hupp, says, "This song is my favorite since I'm more of an R&B lover rather than rap."
 Stormzy can cater to the different likings of his diverse listeners in just this album.
H.E.R.'s vocals mixed with Stormzy's unique rapping style is like a perfect blend of smooth and crunchy that is hard to find from any other pair of artists. 
The song "Audacity" gives the opposite feel that his song "One Second" has. "Audacity"  features another UK rapper, Headie One, on this. This song reveals more of the cocky side of Stormzy because of how he says rappers with less experience have the "audacity" to try him.
Smithson says, "A lot of rappers have beef with each other and this song is like him saying 'don't try me.'"
"Audacity" has a similar sound to UK grime which can be traced back to his origins as an underground rapper.
Varying from light Caribbean sounds to heavy, dark sounds, Stormzy can touch on different topics and relay messages effectively. His album, Heavy is the Head, has a song for everyone, and it is taking countries by storm.
---
Fun Facts
Stormzy is 24 years old

He's considered Britain's biggest UK grime star

His real name is Michael Omari

He's best friends with Ed Sheeran

Youtube also helped him gain popularity

He's a huge Adele fan

His freestyle "Not That Deep" gained him more attention

He was born in Croydon, London

Named Best Grime Act at the MOBO Awards in 2014

He began battling MC's at local cubs at age 11