Black History Month Feature: Benjamin O. Davis Jr.
February 27, 2020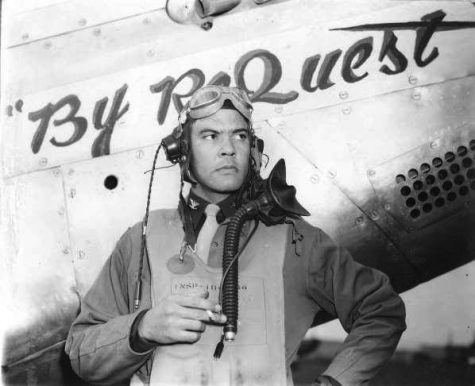 From serving as a pilot and an officer, Benjamin O. Davis Jr. was the first African American general for the United States Air Force. Davis is known for fighting for the advancement of black soldiers in the military. 
Born on December 18th, 1912 in Washington D.C, Davis was the son of Elnora Dickerson Davis and Benjamin O. Davis Sr., who was the first African American to become a general in any branch of the U.S military. As for his education, Davis studied at the University of Chicago before training for the armed forces. 
Throughout his career, he accomplished many great achievements. As a commander, he organized and commanded the 332nd Fighter Group (the Tuskegee Airmen) during World War II. Afterwards, Davis helped to implement desegregation, in order to end discrimination based on race or color in the armed forces. For many years, he continued to participate in numerous missions, even after fighting during the Korean War. After his service of 34 years, he retired as a Lieutenant General on February 1st, 1970. He continued to work by establishing the creation of airport and highway safety programs. At the age of 89, Benjamin O. Davis Jr. passed away on July 4th, 2002 in Washington D.C., leaving an open door full of opportunities for many African American soldiers.
---
Five Fun Facts
Benjamin O. Davis Jr. flew 60 missions in P-39, Curtiss P-40, P-47, and P-51 Mustang fighters.


In 1939, Davis married Agatha Scott. The couple had no children together.

In 1991, Davis wrote his own autobiography called

Benjamin O. Davis Jr., American.

On Dec 9th, 1998, President Bill Clinton advanced Davis to four-star general.

During the year of 1949, Davis attended the Air War College, becoming the first African American permitted to attend.