Black History Month Feature: Irene Morgan
February 26, 2020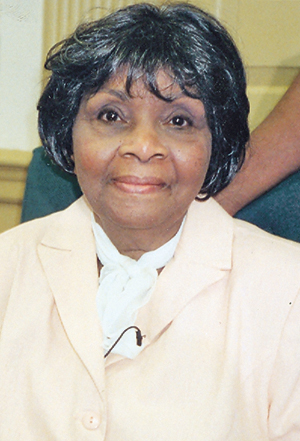 Irene Morgan is from Baltimore, Maryland. During the Great Depression, she dropped out of high school in order to help her family. She met her first husband, Sherwood Morgan, from working in a production line, and they had two kids. 
Morgan spent time with her mom in Virginia and on her way back to Maryland, she sat in the back of the bus. Later, the bus driver asked her and a woman with a baby in her arms to move for a white couple. After refusing to move, the bus driver tried to have her arrested. An officer gave her an arrest warrant, which she tore up. She was then forced to move. Morgan was arrested for resisting arrest by officers and violating Virginia's Jim Crow transit laws. She did not plead guilty to violating Jim Crow laws, but she did plead guilty for resisting arrest. Since Virginia Supreme Court said she did violate the law, Morgan took her case to the U.S. Supreme Court. She won her U.S. Supreme Court case, Irene Morgan vs. Commonwealth of Virginia, which states that racial segregation on interstate transportation is unconstitutional in 1946. This occurred ten years before the Montgomery Bus Boycott. 
Morgan received her bachelor's degree at the age of 68 in communications and she earned her master's degree in urban studies when she was 72. In 2001, President Bill Clinton gave her the Presidential Citizens Medal. Irene Morgan passed away due to Alzheimer's disease in 2007 at the age of 90. In 2010, she became part of the Maryland Women's Hall of Fame.