Black History Month Feature: Robert Johnson
February 24, 2020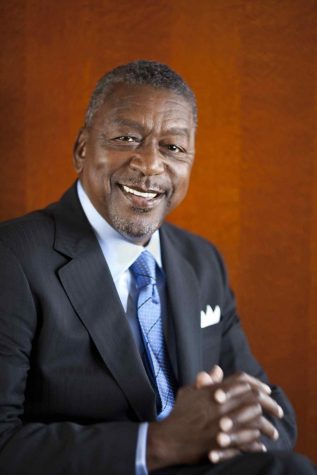 Robert Louis Johnson, the founder of BET, was born April 8th, 1946 in Hickory, Mississippi. He was raised in Freeport, Illinois as the ninth of ten children and studied history at the University of Illinois (B.A., 1968) and public affairs at Princeton University (M.A., 1972). After receiving his Master's Degree, he moved to Washington D.C. to work for the Corporation for Public Broadcasting and the National Urban League, collecting political and business connections along the way in order to create his black-owned cable company.
While lobbying for the new cable industry, he noticed that the African American TV audience was going unnoticed and proceeded to build Black Entertainment Television (BET) from a tiny cable outlet. It aired only two hours of programming each week in 1980 but over time gained an audience of more than 70 million households. In 1991, BET became the first black-owned company to be listed on the New York Stock Exchange. It continued to thrive and expand, publishing divisions, news channels, and even a website.
In 2001, Johnson and his partners sold BET to Viacom for $3 billion, but he remained as the chief executive officer until 2005. This transaction made him the first African American billionaire. Johnson formed the umbrella group RLJ Companies, which operated in the media, sports, gaming, real estate, and hospitality industries. He was approved as the owner of an expansion NBA franchise, but later passed the ownership of the teams to the WNBA and Michael Jordan.