Black History Month Feature: George Washington Carver
February 19, 2020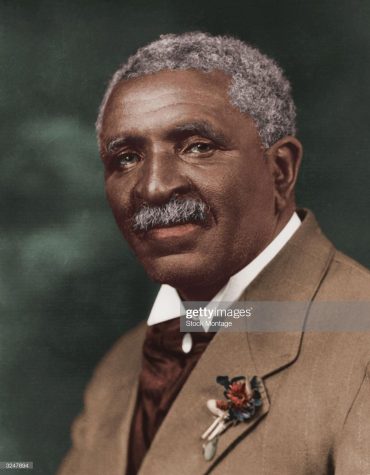 George Washington Carver was born into slavery on January 1st along with his two parents, Mary and Giles, and several sisters and one brother. Shortly after, he and his family were freed through the Civil War and education became a priority. Due to his race, he had to be homeschooled, and at a young age he travelled to attend a black-accepting school. As the years passed, Carver excelled at his studies, studying botany, music, drawing, and biology, and was able to graduate with a master's degree. 
Carver went on to teach botany and to assist Booker T. Washington at the Tuskegee Institute, running the agricultural department. His work invented hundreds of products, including a type of gasoline, dyes, paint, soap, wood stains, ink, and more. His use of various crops, including peanuts, became a trend among the South, as he suggested these crops be planted as a way of stabilizing the staggering economy in the South. 
As a result of his achievements, Carver was known as the Peanut Man, and even President Theodore Roosevelt had sought advice from Carver relating to agriculture. However, he died in 1943 after falling down a flight of stairs. Even after his death, his legacy did not end. An entire museum, the George Washington Carver Museum, Cultural and Genealogy Center, was built in Austin, Texas. Along with that, various memorials were constructed in his honor. To this day, we are still using his inventions, and without his assistance, the economy would have most likely struggled for a lot longer in the South.