A Voice for the Voiceless
A look at the #Metoo Movement
May 10, 2018
Donned in all black or carrying white roses: these were the symbols of support that survivors of sexual assault and harassment received from actors at the Golden Globes and Oscars in 2018.
In this era of change, women from the likes of Oprah Winfrey, Reese Witherspoon, Ashley Judd have shared personal stories about facing sexual assault from well-known men in the public eye. These women and many others have spearheaded campaigns like #Metoo and Time's Up as a means to bring more attention to the assault and harassment perpetrated by some men in not only the movie industry but also in the general population.
"After years of being silenced, it's so inspiring to see women finally speak up against this discrimination," commented Junior Jude Jabai when asked her thoughts on this feminist movement. The Me Too movement was founded by Tarana Burke, a social activist,  in 2006 to help survivors of sexual violence through "empowerment through empathy."
The first public revelation–the catalyst of this movement–was when Ashley Judd came forth and accused Director Harvey Weinstein of inappropriate behavior back in October 2017 in an interview in The New York Times. This started a movement of women coming forth and revealing their own experiences with sexual assault allegations.
U.S. National team gymnasts, such as McKayla Maroney, Aly Raisman, Gabby Douglas, and Simone Biles, have all come forth  and publicly stated that the team doctor, Larry Nassar, sexually abused them.
Upon learning of this, Long Reach student Junior Tracy Neutzling commented that after seeing the victim impact statements during Nasser's trial, her "heart went out to those gymnasts."  Neutzling further added that she cannot imagine what it must have felt like to have someone you trusted betray you to that extent, especially a doctor.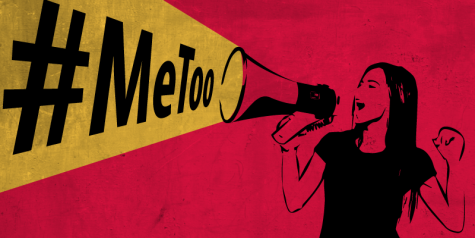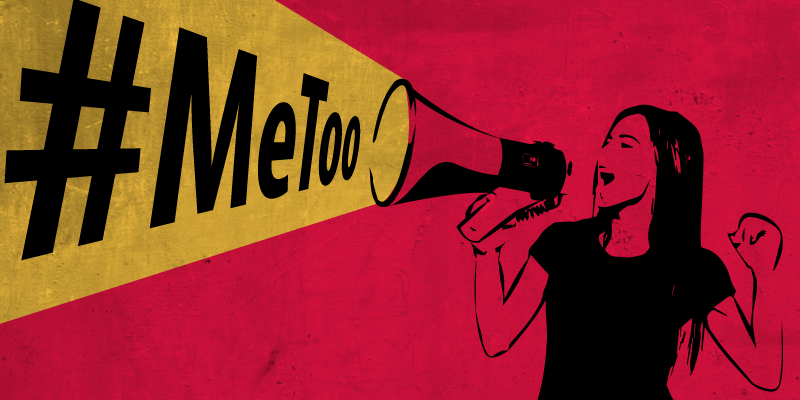 Prolific celebrities like Louis C. K., a comedian and filmmaker, and newscasters Charlie Rose and Matt Lauer were just a few of the men who came under fire for their inappropriate actions. As a result, these celebrities were disgraced in their fields and lost their jobs. Charlie Rose was dismissed as anchor of CBS' This Morning and as host of his PBS talk show. Matt Lauer was removed as anchor of NBC's Today Show, and Louis C.K.'s ongoing projects are no longer in the works.
During an interview with Oprah Winfrey about the Time's Up movement, America Ferrera stated "Can't we live in that space where it's okay for perpetrators to be a little bit uncomfortable with what the consequences will be?" when asked about moving on to forgiving these men.
Junior Ria Warrier believes that the punishments these celebrities faced are deserved. "They let down their fans with their actions, and they need to suffer the consequences for their actions," Warrier expanded.
While these celebrities have acted in an inappropriate manner, there is also the question of whether these men deserve a second chance. Louis C.K.'s co-star Edie Falco hopes that her fellow actor gets a second chance; however, this idea is not popular amongst all. Both Warrier and Neutzling believe these men are not worthy of a second chance because then as Warrier put it, "it [would seem] like we are condoning their actions."
Jabai, on other hand, believes that these celebrities should be given a chance to redeem themselves. "They have to prove that they've become a better person." However, Jabai commented, "If it's a severe case, then I don't think they deserve a second chance."
The treatment of women in the Hollywood realm has recently come out from the dark, and this has prompted an uproar of both men and women alike speaking up for the improvement in working conditions and against systematic harassment for those who were silenced and afraid to speak up. Now is the time the voiceless are speaking up–not only for themselves, but for others as well, in a bid to end this cycle of mistreatment.